Narendra Modi to become first Indian PM to visit Palestine next month; will visit UAE, Oman after: MEA
Prime Minister Narendra Modi is set to visit Ramallah in Palestine on 10 February, the ministry of external affairs said on Monday. He will then visit the United Arab Emirates (UAE) and Oman between 10 and 12 February
Prime Minister Narendra Modi is set to visit Ramallah in Palestine on 10 February, the ministry of external affairs said on Monday. He will then visit the United Arab Emirates (UAE) and Oman between 10 and 12 February.
The MEA held a briefing on Modi's upcoming visits to these West Asian nations. He will make a historic visit to Palestine, the first by an Indian prime minister. It will also be Modi's second visit to the UAE, the first one being in August 2015. This will also be his first-ever visit to Oman.
The external affairs ministry said that Modi will hold discussions "on matters of mutual interest" with the leaders of these nations. MEA spokesperson Raveesh Kumar said the effort during this visit will be to "broad-base" India's engagement with these countries and focus on more strategic spheres such as defence and security, trade and investment. In Palestine, Modi will visit the Yasser Arafat Museum before formal talks, MEA official B Bala Bhaskar said.
Modi will then hold official talks with the Palestinian leadership and hold a joint press conference with Mahmoud Abbas. He will also attend a banquet lunch, following which the prime minister will continue the next leg of his visit to UAE from Amman.
MEA also discussed plans of a ministerial-level joint meeting in Palestine and said that the nations had agreed to deepen engagement in health, IT, tourism, youth affairs, and sports sectors. It said that the visit gains significance as India has decided to de-hyphenate relations with Israel and Palestine, and the prime minister is making this visit to convey this. It also said that India is actively participating in nation-building projects to help develop the infrastructure in Palestine.
MEA said that Modi's visit to UAE comes after an invitation given by the President of UAE, Khalifa bin Zayed Al Nahyan. "Prime Minister Narendra Modi s second visit to UAE is an indication of the special importance we attach to the India- UAE relationship," India's Ambassador to the UAE Navdeep Singh Suri said.In Dubai, Modi will address the Sixth World Government Summit, at which India has been extended 'guest of honour' status. The prime minister will speak on the topic of "Technology for Development" and will speak of government's vision for using technology for fostering development.
After making the keynote address at the event, Modi is slated to meet Prime Minister of the UAE and Ruler of Dubai Sheikh Mohammed Bin Rashid al-Maktoum. He will also hold bilateral talks with Zayed bin Sultan al-Nahyan to develop the comprehensive strategic partnership between the nations. Modi will also be laying the foundation stone of a temple in Abu Dhabi. The prime minister is also expected to meet a large number of expatriate Indians in UAE and Oman, the ministry added.
Modi is set to attend a community event in a stadium in Muskat when he lands in Oman. He will also visit the Sultan Qaboos Grand Mosque and a Shiva temple afterwards. He will then call on deputy prime ministers Fahd bin Mahmoud al-Said and Sayyid Asaad during the visit.
Watch the full briefing here: 
With inputs from agencies
Find latest and upcoming tech gadgets online on Tech2 Gadgets. Get technology news, gadgets reviews & ratings. Popular gadgets including laptop, tablet and mobile specifications, features, prices, comparison.
First Cricket News
The ICC has awarded the 2021 World T20 to India and Australia will now host the 2022 edition with the 50-over World Cup also scheduled to be held in India in 2023.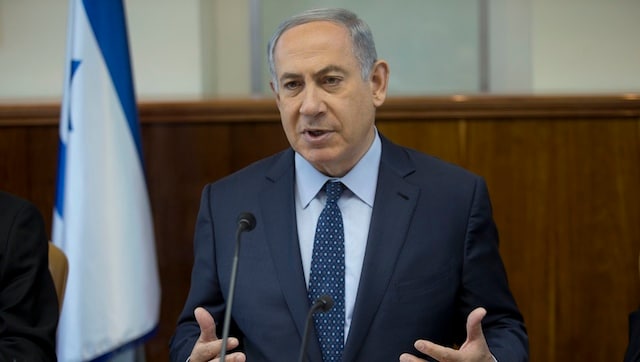 World
The reported meeting comes weeks after Israel agreed to historic US-brokered deals to normalise ties with two Saudi allies in the Gulf: the UAE and Bahrain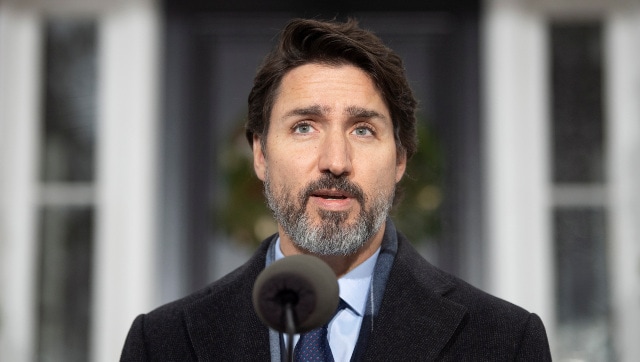 World
The MEA also said that the Canadian prime minister's remarks encouraged 'gatherings of extremist activities' in front of the Indian High Commission and consulates in Canada