Narendra Modi to inaugurate, lay foundations for national highways worth Rs 12,300 crore on 29 August
Narendra Modi will inaugurate and lay foundations for National Highways (NH) worth Rs 12,300 crore in Rajasthan's Udaipur on 29 August
New Delhi: Prime Minister Narendra Modi will inaugurate and lay foundations for National Highways (NH) worth Rs 12,300 crore in Rajasthan's Udaipur on 29 August, an official statement said on Friday.
According to the statement, Modi will dedicate a total of 11 NHs (873 km) constructed at an expense of Rs 4,925.12 crore to the nation while laying foundations for NH (555 km) to come up at a cost of Rs 7,374 crore.
The stretches for which Modi will lay the foundation also includes a six-lane cable stayed bridge across river Chambal at Kota.
For the transport sector as a whole, including railways, road, shipping, the Government has made a provision of Rs 2.41 trillion in 2017-18.
For highways, the budget allocation was stepped up to Rs 64,000 crore from Rs 57,676 crore.
On 26 April, Narendra Modi had underlined the need for a consolidated approach and adherence to strict timelines with regard to completion of infrastructure projects as he reviewed progress of sectors like roads, railways, airports and digital.
At the meeting, a presentation was made by NITI Aayog CEO Amitabh Kant in which it was stated that a "remarkable progress" has been made in several areas and infrastructure sectors.
With inputs from agencies.
India
The Union home ministry had on 31 May served a show cause notice to Bandyopadhyay under a stringent provision of the Disaster Management Act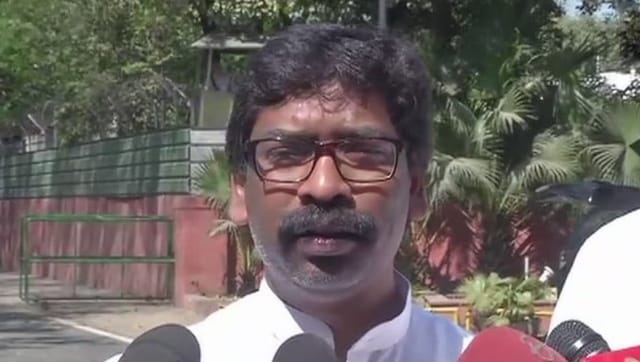 India
In a letter to Narendra Modi, Soren said that the Jharkhand govt won't be able to bear the 'financial burden' of Rs 1,100 crore to vaccinate 1.57 crore beneficiaries
India
Apart from Sibal, G-23 leaders Shashi Tharoor and M Veerappa Moily have also slammed Prasada for switching to the BJP