Narendra Modi to inaugurate airport in Odisha's Jharsuguda, address farmers' rally in Chhattisgarh on Saturday
Prime Minister Narendra Modi will visit Odisha and poll-bound Chhattisgarh on Saturday and launch several projects in the two states.
New Delhi/Raipur: Prime Minister Narendra Modi will visit Odisha and poll-bound Chhattisgarh Saturday and launch several projects there, his office has said.
He will unveil a plaque to mark the commencement of work for the revival of Talcher fertilizer plant in Odisha. This is the first plant in India to have a coal gasification based fertilizer unit. In addition to fertilizer, the plant will produce natural gas, which will contribute to the country's energy requirements, the statement said.
Modi will then travel to Jharsuguda to inaugurate an airport there. It will bring western Odisha on the aviation map of India, and facilitate regional air connectivity through the UDAN ('Ude Desh ka Aam Naagrik') scheme, it said.
The prime minister will dedicate the Garjanbahal coal mines, and the Jharsuguda-Barapali-Sardega rail link to the nation.
He will also unveil a plaque to mark the commencement of coal production and transportation from Dulanga coal mines.
He will then arrive in Chhattisgarh's Janjgir-Champa district at 3.20 pm where he will visit an exhibition on traditional handloom and agriculture. He will lay the foundation stone for national highway projects and the Pendra-Anuppur third railway line.
The prime minister will also address a Kisan Sammelan between 3.30 pm and 4.30 pm.
"The prime minister will lay foundation stone for the Rs 1697.79 crore Bilaspur-Anuppur Third Rail Track Project in Bilaspur-Anuppur section of South East Central Railway. The 152-kilometre rail route runs for 119.55 kilometres in Chhattisgarh and 32.45 kilometres in Madhya Pradesh," an official said.
This track will not only ease passenger services but also augment coal transportation of SECL for its mines in Raigarh and Mand areas, the official added.
Chief Minister Raman Singh, Minister of Road Transport and Highways Nitin Gadkari, Minister of State for Steel Vishnu Deo Sai will be present on the occasion.
The chief minister extended his gratitude to the prime minister for the visit and said it was his sixth visit to the state in four years, a measure of the priority he gave to development of the state.
The prime minister will depart from Janjgir-Champa by helicopter at 4.50 pm and land at Swami Vivekananda Airport in Raipur at 5.40 pm. He will then proceed to New Delhi at 5.45 pm, the official informed.
The term of the Chhattisgarh Assembly will end in January, 2019, and election dates are likely to be announced in the coming weeks.
Find latest and upcoming tech gadgets online on Tech2 Gadgets. Get technology news, gadgets reviews & ratings. Popular gadgets including laptop, tablet and mobile specifications, features, prices, comparison.
India
The move will pave the way for villagers to use property as a financial asset for taking loans and other financial benefits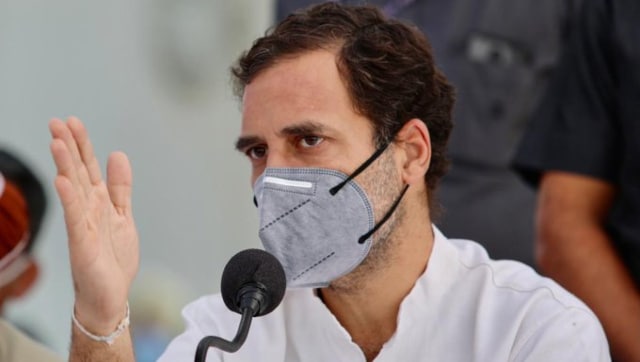 Politics
In a tweet, Prime Minister Narendra Modi had announced that he will address the nation at 6 pm today
India
This will be the prime minister's seventh address to the nation since he announced a country-wide lockdown in March to curtail the spread of COVID-19