Narendra Modi thanks those who participated in International Yoga Day all over the world
Modi himself led over 50,000 yoga enthusiasts in performing 'asanas' in Lucknow this morning amid showers.
New Delhi: Prime Minister Narendra Modi on Wednesday night expressed gratitude to the people across the world who participated in the International Day of Yoga (IYD).
The third IYD was celebrated across the world, with lakhs of people bending, stretching and twisting their bodies to different yogic asanas.
Modi himself led over 50,000 yoga enthusiasts in performing 'asanas' in Lucknow this morning amid showers.
"Thank you to people across the world who took part in #YogaDay2017 programmes in their countries. The support to Yoga is deeply appreciated," the prime minister tweeted on Wednesday night.
On the UN-declared day, lakhs of people performed yoga in all major cities of India as well various parts of the world, including New York, the Trafalgar Square in London and the Great Wall in China.
Addressing the participants in Lucknow, Modi said yoga, which connects body with mind and intelligence, was on Wednesday playing an important role in connecting the whole world with India.
"The speciality of yoga is keeping the mind stable... it teaches the art of living with a healthy mind amidst the ups and downs of life," said Modi, visibly happy with the heavy turnout at the sprawling Rambai Ambedkar Maidan despite the inclement weather since early morning.
"Today yoga has become a part of common man's life. There are many countries which do not know our language, traditions or culture but the entire world is getting connected with us because of yoga," said 66-year-old Modi, who was attired in a white T-shirt and loose trousers.
Recalling as to how the United Nations gave its nod for the International Day of Yoga three years back, he said there might not be any country where yoga-related programmes are not held or attraction or awareness towards it has not grown.
India
Congratulating the people of Telangana, the prime minister said that the temple showcases the outstanding craftsmanship of great Kakatiya dynasty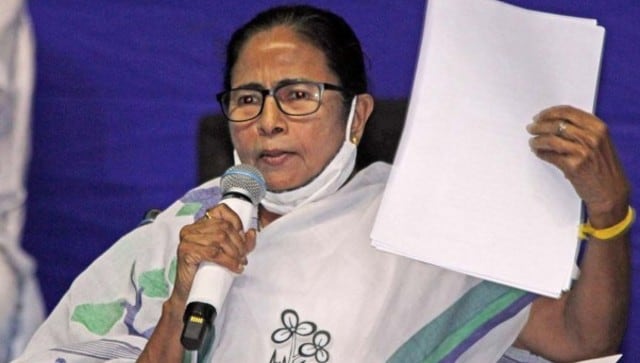 Politics
All this in the backdrop of #AbkiBaarDidiSarkar trending on Twitter, thus further fuelling rumours about a United Front.
India
The ''Mann Ki Baat'' programme is broadcast at 11 am on the last Sunday of each month through various channels of the All India Radio and Doordarshan