Narendra Modi summons Anandiben Patel after Patidars disrupt Amit Shah's Surat rally
Narendra Modi has summoned Anandiben Patel to Delhi after a BJP rally in Surat ended in bedlam in the presence of Amit Shah, BJP sources said
Ahmedabad: Prime Minister Narendra Modi has summoned former Gujarat Chief Minister Anandiben Patel to Delhi after a BJP rally in Surat ended in bedlam in the presence of party President Amit Shah, BJP sources said on Saturday.
Anandiben Patel, who quit as Chief Minister just over a month ago, has left in a private plane to Delhi, informed sources in the Bharatiya Janata Party told IANS.
Anandiben Patel was present on the dias on Thursday night when young Patidars disrupted the rally which was called to show that the BJP still enjoyed the support of the Patel community.
The disruption and violence forced Amit Shah, Chief Minister Vipay Rupani and Gujarat BJP President Jitu Vaghani to cut short their speeches. Such a display of protest is unusual for the BJP in Gujarat.
The 'rajasva samaroh' or royal felicitation of Patel legislators of the BJP was organised by real estate developers and diamond merchants of Surat to express the community's confidence in the BJP government.
It was also meant to send out a message to the Patidar Anamat Andolan Samiti (PAAS), led by 23-year-old Hardik Patel, that the Patidars had returned to the BJP.
The show of strength, according to reliable sources, was the brainchild of Amit Shah, a strong backer of new Chief Minister Rupani.
The Gujarat government had pulled out all stops to make the function a success.
But it all came a cropper following the ruckus at the meeting with Shah, Rupani and Union Minister Parshottam Rupala cutting short their speeches and making a hurried exit.
The police used lathis and tear gas to quell the protestors. Among those watching the proceedings was Anandiben Patel, along with other Patel legislators of the BJP.
Patel had quit just over a month ago ostensibly for the inability of her government to tackle the Patidar agitation and the later Dalit protests across the state.
All through Narendra Modi's over 12-year-long rule of Gujarat, Anandiben Patel and Amit Shah were considered his closest confidants but both remained mutually daggers drawn.
As Modi moved to New Delhi to take over as the Prime Minister in May 2004, he ensured the Chief Ministership for Anandiben Patel and the national party's presidentship for Shah.
But that reportedly did not reduce their political rivalry. Even their supporters have remained at loggerheads in Gujarat.
After the latest change of guard in Gujarat, those considered close to Anandiben Patel, be it politicians or civil servants, are in the process of being edged out.
This has reportedly angered Anandiben Patel, the party sources say.
A former home minister, Shah had ensured massive police presence at the rally venue in Surat.
Those present included two IGPs, one DIG, six DCPs, 13 ACPs, 29 inspectors and 70 sub-inspectors besides around 2,000 policemen. But this could not deter the PAAS supporters.
The function was an issue of prestige and a target of one lakh audience was set but just over 15,000 turned up.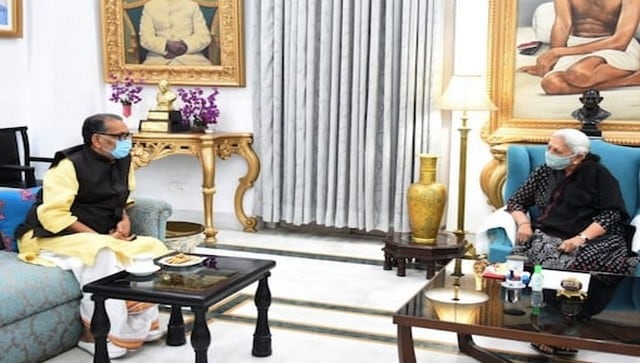 Politics
Radha Mohan Singh also said Chief Minister Yogi Adityanath will take a decision on filling vacant seats 'at an appropriate time'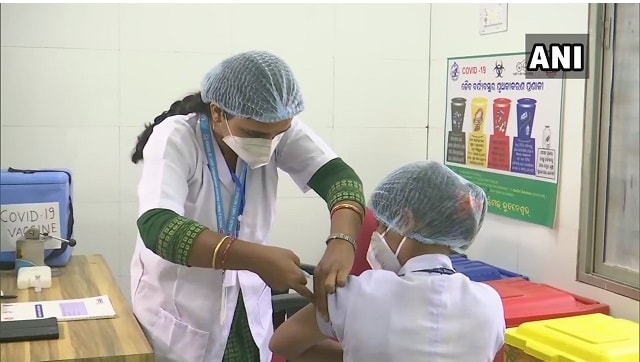 India
The turnabout came after Opposition parties – SAD, AAP, and BJP – slammed the Congress government for "selling" doses meant to be administered for free to private hospitals
India
Justice Yadav would, however, demit the office on 25 June when he turns 62. Chief Justices and judges of high courts retire at the age of 62.