Narendra Modi must not allow alienation of armed forces; long list of grievances must be addressed swiftly
Prime Minister Narendra Modi must not continue to allow his ministers to contribute to undercutting of the uniform with needless provocations.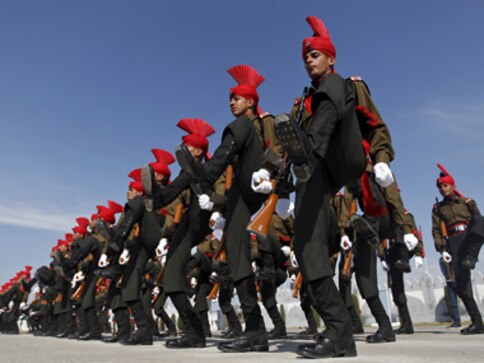 As the 2019 Lok Sabha election draws closer, many people are speaking in the media about possible scenarios and freely handing out advice. Out of these, one counsel stands apart — there seems to be little reason for Prime Minister Narendra Modi's government to alienate the armed forces. Modi must not continue to allow his ministers to contribute to undercutting of the uniform with needless provocations.
Some of these actions might be magnified by an overly sensitive military mind seeking slight. However, never has social media been used by retired officers to vent as is being done these days. The outrage is real, and even army wives have joined the call to protect and preserve the institution of the armed forces. Petitions to the president are vitriolic and those to ministers of the NDA government full of resentment and pain. Even the army chief is not spared. Perhaps, the daily expression of anger loses much of its point by being repetitive. However, it is still indicative of a malaise that is spreading swiftly. To the 3.3 million retired service personnel, the feeling of being short sold is fortified by these written protests, many of which are just an inch short of dire threats.
A verbal order to open 62 cantonments to civilians has led to a recent surge of fury. This is largely because the forces see this an invasion of their privacy and security. Families who live in cantonments while the armed forces patrol our borders believe this action will rob them of peace of mind.
There is also the fear of theft of equipment and firepower by gangs and mafias who tend to operate outside these military confines.
But it is not just the access issue which is bruising the forces. The One Rank One Pension (OROP) controversy has snowballed into a soreness that now marks military-civil equations and borders dangerously on mutual contempt.
In the drift that we see, the main question is left unanswered. What is the contribution of the NDA and Modi specifically in annoying the forces and giving them the impression that they are frequently being cut to size? One has to be incredibly naïve to conclude that the ties between the forces and the civilian leadership are happy. From minor carping over the sidelining of the GOC Delhi Area from his traditional position on 15 August at the Red Fort, to the playing of folk music at the prestigious Beating Retreat ceremony at Republic Day, the leap to bigger things is easy to make when the mindset is one of suspicion.
The dismay over the not so impressive line of defence ministers in these past four years is further deepened by the shortage of officers and men. There is a current deficit of 9,259 officers and 50,363 other ranks. Requests for early retirement in both categories have also spiked, with over 39,000 soldiers since 2014 asking for premature departure. This is a colossal wastage in training costs.
One would think keeping the forces reasonably happy would be a logical priority. But instead, the niggling continues.
In this atmosphere, orders to clear up tourist debris at mountain resorts, build bridges at railway stations and engage in other such civilian exercises is seen as insulting and indicative of viewing the forces as an extension of local civic bodies. The mindset seems to be, "So what if the borders are under constant threat? The nation per se is still at peace, and so one can put them to work. After all, it is not as if we are at war."
This may be true, but through history, the armies that have triumphed in battle are those which trained during peace time.
India
The prime minister said vaccination is among the few ways to defeat coronavirus and urged eligible citizens to register for it
World
The TLP was able to mobilise Punjabi youth in great numbers because the ground was fertile for the propagation of right-wing extremist ideas
Lifestyle
Through this fortnightly column, Tales From TJ Road, Bachi Karkaria tells the story of Mumbai's metromorphosis