Narendra Modi in London: 'Rape is rape, don't politicise,' says PM on Kathua, Unnao cases during Bharat Ki Baat
Narendra Modi, during the 'Bharat Ki Baat, Sabke Saath' programme at the iconic Central Hall Westminster in London, said, 'We always ask our daughters about what they are doing, where they are going. We must ask our sons too.'
London: Amid a nationwide outrage over the Kathua and Unnao rape cases, Prime Minister Narendra Modi on Wednesday said "rape is rape" and should not be politicised.
Modi, during the 'Bharat Ki Baat, Sabke Saath' programme at the iconic Central Hall Westminster in London, said, "We always ask our daughters about what they are doing, where they are going. We must ask our sons too."
The person who is committing these crimes is also someone's son, he said.
"I have never indulged in counting the number of rape incidents in this government and that government. Rape is rape, be it now or earlier. It is extremely sad. Don't politicise rape incidents," the prime minister said.
The rape of a daughter is a matter of shame for the country, he said.
Modi's remarks come in the backdrop of a nationwide outrage over the rape cases in Jammu and Kashmir's Kathua and Uttar Pradesh's Unnao.
In the Kathua case, an eight-year-old girl from a nomadic community was raped and killed. The rape victim had disappeared from a spot near her house in Kathua on 10 January and a week later, her body was found in the same area.
A Special Investigation Team of Jammu and Kashmir Police Crime Branch, formed to probe the incident, has arrested eight people, including two special police officers (SPOs) and a head constable and a sub-inspector, who were charged with destroying evidence.
In the Unnao case, the rape survivor has alleged that she was raped by BJP MLA Kuldeep Singh Sengar at his residence on 4 June, 2017 where she had gone with a relative seeking a job.
In February, the girl's family moved court seeking to include the MLA's name in the rape case. After this move, the survivor's father was booked by the police under the Arms Act on 3 April this year and put in jail on 5 April.
Alleging inaction and coercion from powerful people, the rape survivor attempted self immolation in front of Uttar Pradesh chief minister Yogi Adityanath's house on 8 April, and the next day, her father died in jail with a post-mortem report suggesting serious injuries on his body.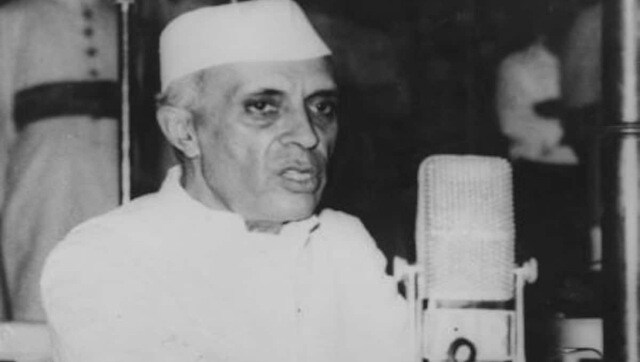 India
The Congress hailed the country's first prime minister as a visionary who laid the foundations of modern India
India
The war had ended on 16 December after Pakistani troops surrendered to Indian troops. By taking 93,000 Pakistani prisoners of war, the Indian Army created a record of sorts as this was the biggest ever military defeat in recent history
India
The meeting was held a day after a high-level review by Prime Minister Narendra Modi on the new COVID-19 variant of concern 'Omicron'