Narendra Modi in Berlin: Why strong India-Germany bilateral ties are important for our country
Germany is currently one of the leading foreign direct investors in India.
Tuesday — the second day of Prime Minister Narendra Modi's four-nation visit to Germany, Spain, Russia and France — will see the India-Germany inter-governmental consultations (IGCs) take off on the last day of Modi's visit to Germany this year.
As the two countries discuss various issues, it is worth looking at how India's bilateral ties with Germany — India's largest trading partner within the European Union — have evolved over the years.
As far as the history of India-Germany ties are concerned, India was one of the first countries to diplomatically acknowledge and accept the Federal Republic of Germany after the Second World War in 1945, according to Konrad-Adenauer-Stiftung — a political foundation in Germany.
It was in 1951 that the two countries decided to establish an economic relationship.
As this Firstpost article notes, a strong economic partnership with Germany means that the country can provide for many schemes and programmes devised by Modi like Digitial India, Make in India and Skill India.
The German embassy in Berlin had launched the Make in India Mittelstand (MIIM) Programme in September 2015 to facilitate the German Mittelstand (SMEs) to do business in India. Currently, 73 German Mittelstand (SMEs) companies are being facilitated through MIIM Programme for their market entry and investment in India. Out of these, 46 companies have progressed well in India investment plan, the embassy claims.
Germany is currently also one of the leading foreign direct investors in India, with around 1,800 German companies operating in India. As per data with Department of Industrial Policy and Promotion, Germany is the seventh biggest FDI source for India. From April 2000 to March 2017, various German companies have invested about $9.7 billion in India, which is about 3 percent of total FDI flows the country has witnessed. Indian corporate entities have also invested over $7 billion in Germany.
Indian officials also say that 600 joint ventures are also in place.
Another Firstpost article notes that textiles, metal and metal products, electro-technology, leather and leather goods, food and beverages, machinery, pharmaceuticals, auto components, chemicals, gems and jewellery, and rubber products are the main exports to Germany. The key items imported from there are machinery, electro-technology, metal and metal products, chemicals, auto components, measurement and control equipment, plastics, medical technology, pharmaceuticals, paper and printing materials.
India and Germany have been strategic partners since 2000. The website of the Indian Embassy in Berlin explains that the IGCs between India and Germany is meant for a review of cooperation and provides a platform for fresh ideas.
India is one of the few countries with whom Germany has such a dialogue mechanism.
The third IGC before the current one was held in New Delhi on 5 October, 2015. German Chancellor Angela Merkel has also visited India in 2007, 2011 and again in 2015 for the third IGC. On the other hand, Modi visited Germany in April 2015 whereas External Affairs Minister Sushma Swaraj visited Germany in August 2015. Former German President Joachim Gauck paid a visit to India in 2014.
India and Germany also cooperate closely on the issue of the expansion of the United Nations Security Council (UNSC) within the framework of G-4 with Japan and Brazil.
Both countries seek to become permanent members of the UNSC.
The India-Germany Defence Cooperation Agreement, established in 2006, provides a framework for defence cooperation. The High Defence Committee meetings at the Defence Secretary level take place annually and atlernately in New Delhi and Berlin.
Moreover, there are currently over 150 joint science and technology research projects and 70 direct partnerships between universities of both countries.
However, over the last six years, the total trade between the two nations has been on a decline. From a high $23.5 billion in 2011-12, the total trade has come down to $18.73 billion in 2016-17. India has a trade deficit with Germany. As trade is on a decline, the deficit too has declined from $7.6 billion to $4.2 billion over the last six years.
The strategic partnership between India and Germany is also limited because Germany does not have a lot of geopolitical influence in south Asian affairs.
Modi, during his current visit to Germany, stressed on the need for counter-terrorism efforts in Europe as he described terrorism as the "gravest challenge facing humanity".
The prime minister had also said that he and Merkel will "chart out a future roadmap of cooperation with focus on trade and investment, security and counter-terrorism, innovation and science and technology, skill development, urban infrastructure, railways and civil aviation, clean energy, development cooperation, health and alternative medicine."
With inputs from PTI
Find latest and upcoming tech gadgets online on Tech2 Gadgets. Get technology news, gadgets reviews & ratings. Popular gadgets including laptop, tablet and mobile specifications, features, prices, comparison.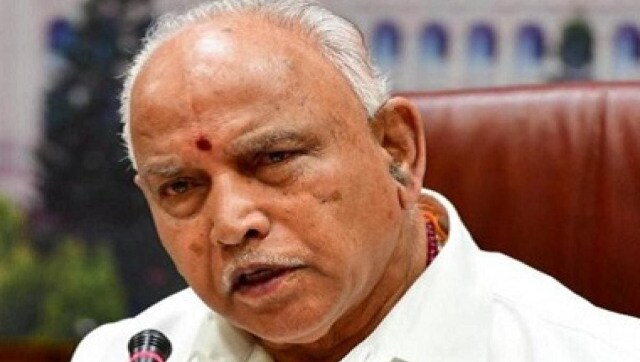 Politics
Citing media reports, Congress spokesperson Abhishek Singhvi on Sunday alleged that the BJP government in Karnataka is "engulfed in the clutches of corruption with dented, tainted leaders ruling the roost"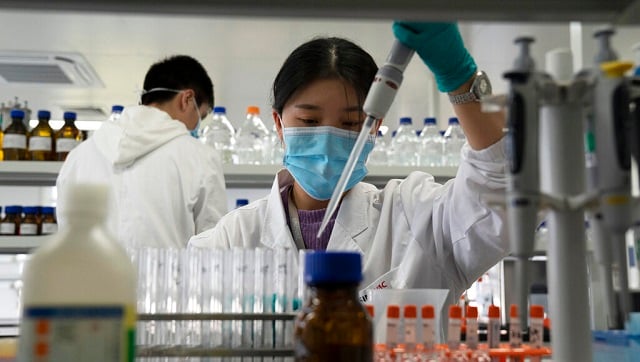 World
European authorities are facing the dilemma of calibrating a response that meets the urgent health care requirements and at the same time appeases a public increasingly experiencing fatigue about COVID-19 restrictions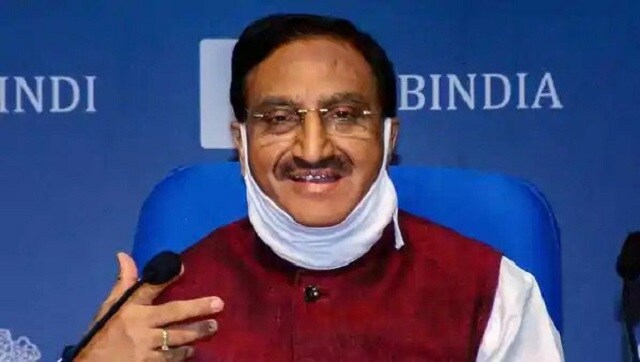 India
Addressing a webinar organised by IIT-Kharagpur, Union education minister said the country has a robust education system equipped with high quality research facilities