Narendra Modi blames Congress-led UPA govt for not electrifying rural India, insists NDA working in 'mission mode'
Modi asserted that numerous villages were electrified villages by the NDA government through Deen Dayal Upadhyaya Gram Jyoti Yojana, and Saubhagya (Sahaj Bijli Har Ghar Yojana) scheme.
Praising the NDA government's efforts in ensuring rural electrification, Prime Minister Narendra Modi on Thursday criticised the previous Congress-led UPA government for its failure to fulfill the promise to provide electricity across the country.
"The past governments made many promises on electrification but never did anything. In 2005, the Manmohan Singh government promised to electrify every village by 2009. The then Congress president (Sonia Gandhi) went a step ahead and said they will bring electricity to every home. Needless to say, none of that happened during their tenure. Even if they would have tried to go to every village and prepare a report, they could've accomplished the task by 2010 or 2011," Modi said during an interaction with people from villages that have been electrified in the past four years.
"It has been 70 years since we attained Independence, but 18,000 villages did not have electric connections (when the NDA government was formed). This was quite unfortunate," Modi said.
Modi asserted that numerous villages were electrified by the NDA government through Deen Dayal Upadhyaya Gram Jyoti Yojana, and Saubhagya (Sahaj Bijli Har Ghar Yojana) schemes. "From the ramparts of the Red Fort, I announced that every village will be electrified. We walked the talk and went to every village. We not only focussed on electrification but also reformed the distribution systems across the country," he said.
On 28 April, 2018, Leisang in Manipur was the last village to be electrified. During his address, the prime minister interacted with the villagers from Leisang, Tawang (Arunachal Pradesh), Dhalai (Tripura), Sonitpur (Assam), West Singhbhum and Palamu (Jharkhand), Rayagada (Odisha), Reasi (Jammu and Kashmir), Kannauj (Uttar Pradesh), Tehri Garhwal (Uttarakhand) via video conference.
Now that we have electricity, we can see TV. We can also purchase heaters and our children can study better: People from Tawang in Arunachal Pradesh tell PM @narendramodi https://t.co/hitpQjiwy5

— PMO India (@PMOIndia) July 19, 2018
During Diwali in 2016 we got electricity. It felt like a double celebration. Before electrification, I had no employment but now I got a job as a Bank Mitra in my own village: a citizen from Tehri Garhwal tells PM @narendramodi #PoweringIndia

— PMO India (@PMOIndia) July 19, 2018
Villagers from Roro in West Singhbhum district informed Modi about the issues they faced before. "Earlier, we had to finish all our work before sunset, but this changed after the electrification of our village. We also have proper water supply now," they said.
Modi alleged that the previous governments did not pay attention to the development of the eastern parts of India. "Of the 18,000 villages which were deprived of electricity, close to 15,000 villages were from the East, while close to 6,000 belonged to the North East. The population is low in these areas and they also have fewer parliamentary seats. But, I believe, eastern India can play an even bigger role than it does in India's development journey," he said.
A Class IX student from a village in Reasi district in Jammu and Kashmir thanked Modi for his efforts. "For the first time, we have a prime minister who cares for us and has electrified our village. We had to walk so much for kerosene. We could not study. All this has changed," she said.
Modi said that after the launch of Saubhagya Yojana in September 2017, the Centre has been working on "mission mode" to electrify all households. He said, "Close to 90 lakh homes have received electricity so far. Poor families are being provided electricity for free. Camps are also being set up in villages, so that all procedures can be completed on the spot. Solar power is also being used... Electricity not only illuminates a place but also brings confidence in the people."
The prime minister lashed out at the Opposition parties for findings faults with the schemes being implemented by the NDA government. "You must be listening to our what our opponents are saying (about the homes still left to receive electricity). But this is the failure of the ones who ruled the country for the past 70 years. If 4 crore homes do not have electricity, it does not mean we have taken away their connections. There was no electricity in these places," he said.
"This is why, I say that those who find faults in our schemes shouldn't target the working on field. You can keep abusing Modi, but also respect those who are taking efforts at the grassroot level to electrify villages," he added.
The Saubhagya scheme was introduced while aiming to electrify about 3.6 crore unelectrified households by 31 March, 2019. However, the government is aiming to energise all these families by 31 December, 2018, under Saubhagya. During the 'Power Ministers' Conference' in Shimla in July, power ministers of all states and Union Territories unanimously agreed on electrifying all households in the country by 31 December, 2018.
With inputs from PTI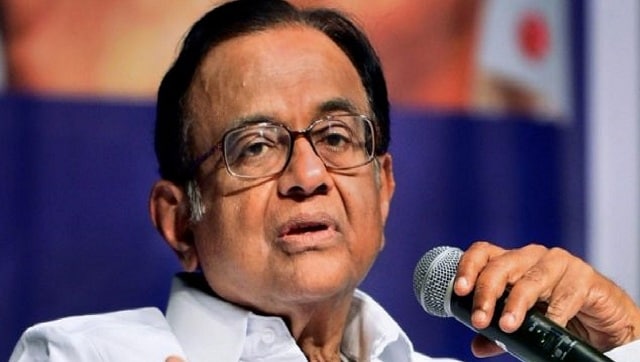 India
The Congress leader's attack came a day after Modi in an address to the nation announced the repeal of the three agri laws that had triggered a year of protests by farmers.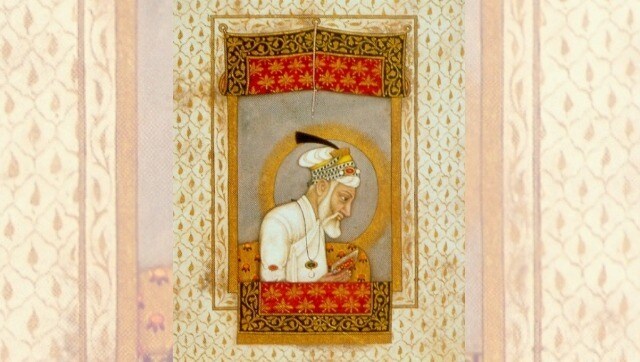 India
Mani Shankar Aiyar praising Babur and Audrey Truschke humanising Aurangzeb manifest what ails Indian history and historiography
India
Details accessed by News18 show that the main airport access will have a public transportation centre, a Metro station and a high-speed rail station.