Najeeb Ahmad case: CBI visits JNU campus to probe missing student's alleged scuffle with ABVP members
A CBI team visited JNU to probe the mysterious disappearance of Najeeb Ahmad, a student who had gone missing from his hostel on 16 October 2016.
New Delhi: A CBI team today visited Jawaharlal Nehru University (JNU) to probe the disappearance of Najeeb Ahmad, a student who had gone missing from his hostel on October 16, 2016.
The team is looking into allegations of a scuffle between Ahmad and ABVP students in JNU's Mahi-Mandvi hostel and the circumstances that may have led to it as well as other events that preceded his disappearance.
It is likely to meet the suspects and people whose names have cropped up in the matter, sources said.
Najeeb's mother Fatima Nafees recently met CBI officers investigating the case. She gave details of the events before her son disappeared from his hostel.
Najeeb had returned to the University on 13 October 2016 after a holiday. On the intervening night of 15-16 October, he called his mother to tell her that something was wrong. His roommate later told Fatima he had been injured in a fight, she had said.
Following the conversation, Fatima took a bus from Bulandshahr in Uttar Pradesh to reach Delhi in the afternoon. After reaching Anand Vihar, she spoke to him over the phone and asked him to meet her at the hotel.
She said in her complaint that there was no trace of Najeeb when she reached his room in Mahi Hostel room 106. With Delhi Police failing to find her son, Fatima approached the Delhi High Court demanding a CBI probe.
On May 16, a bench of Justices G S Sistani and Rekha Palli handed over the investigation to the CBI with the direction that it has to be monitored by an officer not less than the rank of DIG. The matter has been posted for hearing on July 17.
The high court had time and again come down heavily on the police for failing to trace the student after several months of investigation and even remarked that it was looking for an "escape route" and was "beating around the bush".
The court had also questioned the conduct of the police saying that it was trying to sensationalise the matter as it was filing reports in sealed covers when "there was nothing confidential, damaging or crucial" in them.
India
A 20-member team set up by the CBI to probe the judge's death has left for Dhanbad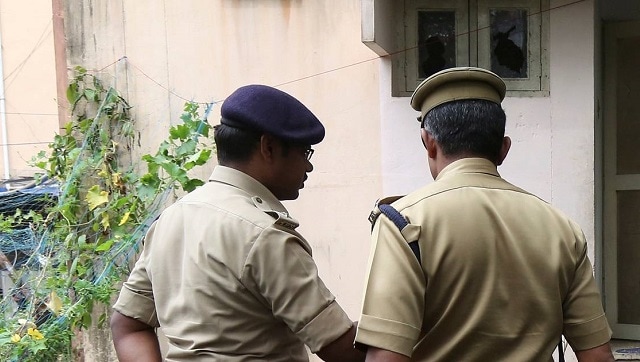 India
Chairperson of the Delhi Commission of Women (DCW) Swati Maliwal urged the police to investigate the case and take action against the woman for taking law into her own hands.
India
Barabanki road accident: 18 people died while 25 injured after a truck bus accident on Lucknow-Ayodhya National Highway in Ramsnehighat police station area of ​​Barabanki district at around 1.30 pm on Tuesday