Mumbai local trains running into losses of more than 4,000 crores, reveals white paper
The suburban train systems in the city are running losses of Rs 4,150 crores. The losses for 2013-14 alone are as much as 1,112 crores, according to a TOI report.
Mumbai's lifeline, it turns out, is not a particularly profitable endeavour these days. The Times of India reported on Tuesday that the suburban train systems in the city are running losses to the tune of Rs 4,150 crores. The losses for 2013-14 alone are as much as 1,112 crores, according to the report.
However, a few years back, the situation was not so bleak. Between 2002-03 to 2007-08, the local train system earned a total profit of Rs 30 crore. But since then, it has been a downhill journey.
These statistics are said to have been revealed in a white paper on all three suburban lines (Western, Central and Harbour) prepared by the Mumbai Railway Vikas Corporation (MRVC). The MRVC is a subsidiary of the Indian Railways responsible for running Mumbai's suburban railway system, which is said to carry about 7.5 million commuters every day.
Even so, attempts to increase ticket rates have met with opposition in the city. Shortly after assuming power, the NDA government had increased passengers fare, but later rolled back the hike for second-class suburban travel in Mumbai for up to 80 kilometres. This was after criticism from commuters and opposition parties.
Other avenues like using railway land for commercial use and advertising have been proposed by the Railways. The Railways has also asked for a reduction in electricity tariff, claiming that the rates in Maharashtra are the highest among all the states, according to an Indian Express report.
Statistics quoted in the TOI report on Tuesday state that non-fare revenues amount to only 6.7% of the total revenues in Mumbai, while citing the example of Hong Kong, where the metro system earns 41% of its revenue from sources other than the fare.
Find latest and upcoming tech gadgets online on Tech2 Gadgets. Get technology news, gadgets reviews & ratings. Popular gadgets including laptop, tablet and mobile specifications, features, prices, comparison.
Photos
Here's a timeline of key urban terror attacks that took place in India starting from the serial bombings of Mumbai locals in 2006 .
India
Train accidents on suburban Mumbai local routes has claimed 23,473 lives in the past 11 years, information sought under the RTI has revealed.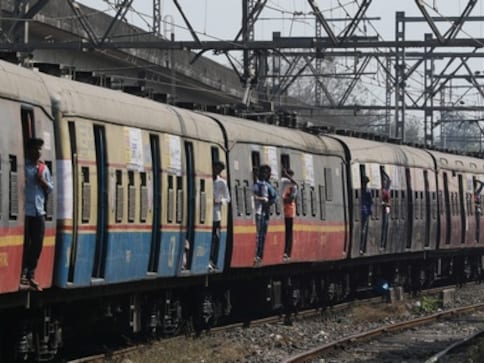 India
The Central Railway has installed a blue indicator light at the entrance of a suburban train coach as a pilot project to warn passengers not to board trains on the verge of departing.