Mulayam Singh Yadav tests positive for COVID-19; SP patriarch asymptomatic, says party
The 80-year-old Samajwadi Party leader is being monitored by doctors, the party said in an announcement on Twitter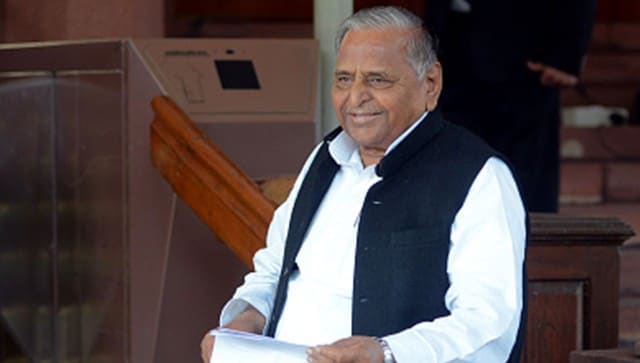 Former Uttar Pradesh chief minister and Samajwadi Party patriarch Mulayam Singh Yadav tested positive for the novel coronavirus
, the party tweeted on Wednesday.
"Samajwadi Party founder Mulayam Singh Yadav has tested positive for COVID-19
, and is being monitored by doctors," it said. He has been admitted to the Medanta Hospital in Gurgaon.
समाजवादी पार्टी संस्थापक आदरणीय नेताजी श्री मुलायम सिंह यादव जी की कोरोना टेस्ट रिपोर्ट पॉजिटिव आने के उपरांत चिकित्सकों की देख रेख जारी है।

फिलहाल उनमें कोरोना के एक भी लक्षण नहीं हैं।

— Samajwadi Party (@samajwadiparty) October 14, 2020
The party also said that the eighty-year-old Samajwadi Party leader has shown no symptoms of the viral infection.
"The health of Netaji (Mulayam Singh Yadav) is stable," SP president Akhilesh Yadav tweeted. "After being COVID-19
positive, he has been admitted to Medanta Hospital in Gurgaon for health recovery. We are in contact with senior doctors and will give information from time to time."
With inputs from PTI
World
According to a study published in The Lancet Global Health journal, there was 30 percent reduction in hospitalisations among those who were treated with fluvoxamine
Sports
"The Premier League can confirm today that 81 percent of players have received at least one COVID-19 vaccination dose, with 68 percent now fully vaccinated," the league said in a statement.
India
Due to the lack of coherent screening program in India, we still diagnose a significant proportion of cases in the later stages of the disease.