Motorists ply without number plates in Tamil Nadu to escape Cauvery violence
When mobs in Karnataka attacked vehicles with Tamil Nadu (TN) number plates during the Cauvery row, there was counter violence in Tamil Nadu.
Bengaluru: Motorists with vehicles registered in Karnataka took off their number plates while driving through or entering Tamil Nadu during the Cauvery riots, a Bengaluru resident said on Thursday.
A company executive based here was caught up in Coimbatore in Tamil Nadu during the violence in both states and spent a night in a hotel in the city to escape mobs targeting vehicles with Karnataka (KA) number plates.
Widespread violence had broken out in the capital and southern Karnataka on Monday over the apex court order to release Cauvery river water to Tamil Nadu, with angry Kannadiga protesters torching over 30 buses of a Tamil-owned bus depot in Bengaluru.
A few hundred protesters entered the bus depot and reportedly manhandled the drivers and other employees there.
Hotel staff in Coimbatore had advised the executive to park his vehicle underground to escape notice.
"As I finally left Coimbatore for Bengaluru, I was stopped by Tamil Nadu police personnel who warned that they could not guarantee safety to my car because of the Karnataka number plate," the executive told IANS asking not to be named.
"I kept driving... As I reached Salem, another group of Tamil Nadu policemen told me to remove the KA number plate. I did that, only to find that numerous vehicles were plying similarly without number plates.
"Clearly, all of them were from Karnataka, either on their way out of or had just entered Tamil Nadu, and had been given the same instruction," the executive said.
When mobs in Karnataka attacked vehicles with Tamil Nadu (TN) number plates during the Cauvery row, there was counter violence in Tamil Nadu where Karnataka (KA) vehicles were targeted.
Violence had erupted after a group of unidentified assailants attacked the New Woodlands Hotel, owned by a Kannadiga, in Mylapore in Chennai.
In Karnataka, the violence started soon after the Supreme Court ordered the state to release 12,000 cusecs of the river water daily till September 20, modifying its earlier order to release 15,000 cusecs.
Angry protesters in Bengaluru took to streets and initially targetted trucks bearing Tamil Nadu registration numbers and also attacked hotels and shops in localities where more Tamils reside across the city.
As per the 2011 census, around 2.5 million of the 10-million people in the city are Tamils, constituting the second largest community after Kannadigas.
Vehicular traffic on the busy 150 km Bengaluru-Mysuru state highway had came to a standstill as hundreds staged demonstrations at Ramanagaram, Kengeri, Mandya and Srirangapatna against the court order. Violence began subsiding on Tuesday after curfew was imposed.
According to the executive, some motorists managed to procure Kerala (KL) number plates from wayside shops to give their vehicles a sense of "neutrality" in both Karnataka and Tamil Nadu.
"This could have happened only in India," he said, after reaching Bengaluru. "Where else would police tell motorists to drive without number plates?"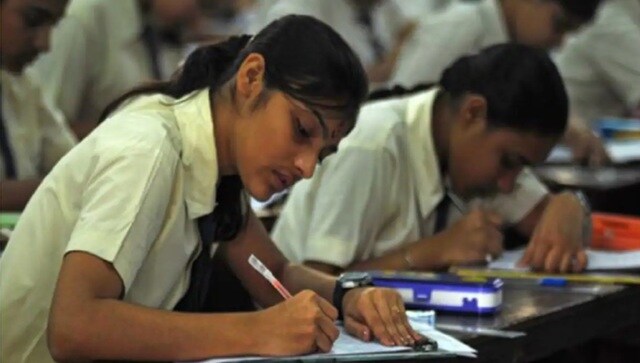 India
The standard of medical education is in no way diluted or affected merely by dispensing with the common entrance examination, the preamble of the Bill to override NEET said
India
The chief minister has vowed to continue his struggle till NEET was rescinded and added that he would reach out to his counterparts in other states for the same
Entertainment
Vijay Sethupathi currently has 25+ films in his kitty, including Laabam that released in theatres last week, Tughlaq Darbar that released on Netflix India this past weekend, and Annabelle Sethupathi, that will release this Friday (17 September) on Disney+ Hotstar Multiplex.