A 25-year-old British woman jumped from the balcony off her second floor hotel room in Agra to avoid being sexually assaulted by the owner of the hotel on Tuesday.
The tourist sustained injuries to her head and has fractured both her legs. She was admitted to a local hospital in Agra by locals who had seen her lying on the ground.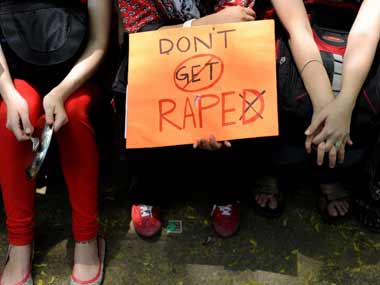 The owner of the hotel has been arrested, said CNN-IBN.
More details in the case are awaited.
The British Foreign office has said that it is 'urgently investigating' the matter.
This latest incident comes on the back of another incident on Saturday, when a Swiss tourist travelling with her husband was gangraped in Madhya Pradesh. Five have been arrested in the case.
A number of Western countries including the UK, US and Switzerland have already warned their female citizens against visiting India.
The UK advisory reads, ""Women should use caution if travelling alone in India. Reported cases of sexual assault against women and young girls are increasing; recent sexual attacks against female visitors in tourist areas and cities show that foreign women are also at risk. British women have been the victims of sexual assault in Goa, Delhi, Bangalore and Rajasthan and women travellers often receive unwanted attention in the form of verbal and physical harassment by individuals or groups of men." (More on that here)
Ironically, the lower House of Parliament is debating a stronger and more effective law on sexual assault and rape that it seeks to pass before 22 March.
Updated Date: Mar 19, 2013 17:20 PM