Months after Sikkim standoff, Nirmala Sitharaman to visit China in April; agenda for visit yet to be finalised
Nirmala Sitharaman confirmed that she will be visiting neighbouring China soon, months after a period of tension where troops from the two nuclear-capable nations were involved in a standoff near the border in Sikkim sector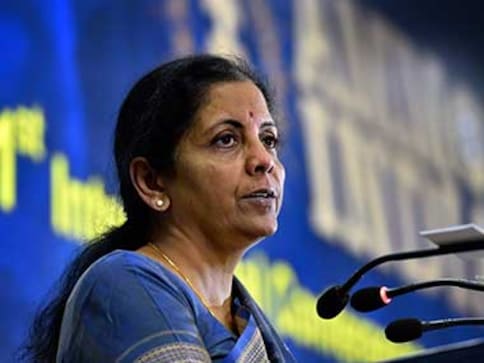 New Delhi: Defence Minister Nirmala Sitharaman on Monday confirmed that she will be visiting neighbouring China soon, months after a period of tension where troops from the two nuclear-capable nations were involved in a standoff near the border in Sikkim sector.
"Yes, it's going to be probably in late April," Sitharaman said in response to questions from media persons on the sidelines of a seminar here.
She, however, added that the agenda is yet to be finalised.
The defence ministry had last week denied that the minister was going to visit China.
China tried to build a road in a territory claimed by Bhutan in June last year and was stopped by India, resulting in a 73-day standoff at the India-China border in Sikkim sector.
The standoff started on 16 June and both sides announced disengagement on 28 August.
The standoff had led to tension between the two nuclear-armed nations, and during a meeting between External Affairs Minister Sushma Swaraj and her Chinese counterpart Wang Yi in December, India had stressed that peace along the India-China border is a pre-requisite for strong bilateral relations.
Wang had also admitted that the standoff had put a "severe" strain on bilateral ties.
In December, Indian National Security Adviser Ajit Doval and Chinese State Councillor and Member of Central Committee of Politburo of the Communist Party of China Yang Jiechi held the 20th Meeting of Special Representatives of India and China on border issues.
The two sides later called the talks "positive and focused" and also agreed to seek "mutually acceptable resolutions of their differences with due respect for each other's sensitivities, concerns and aspirations".
India
Issuing an apology, Richa Chadha said that her intention was not to offend or hurt anyone. She even talked about her family connection with the Army
India
Indian Army in a warm gesture honoured retired Havildar KK Gopalakrishnan Nair with a souvenir
Education
The Indian Army has announced a total of 90 vacancies. Cadets are going to be granted Permanent Commission in the Army in the rank of Lieutenant after the successful completion of the four-year course