Modi's US visit will help advance common interest in fighting terror: US Secretary of State
Secretary Tillerson met with Foreign Secretary Jaishankar on Friday to discuss the US-India relationship.
Washington: Prime Minister Narendra Modi's Washington visit would strengthen the Indo-US relationship and help advance the common interest in fighting terrorism and promoting economic growth, Secretary of State Rex Tillerson has told Foreign Secretary S Jaishankar in Washington.
Secretary Tillerson met with Foreign Secretary Jaishankar on Friday to discuss the US-India relationship and the agenda or Prime Minister Modi's meetings at the White House on 26 June, a State Department spokesman said told PTI.
"The Secretary noted the Prime Minister's visit will strengthen ties between the United States and India and advance our common interest in fighting terrorism, promoting economic growth and prosperity, and expanding security cooperation in the Indo-Pacific region," the spokesperson said.
The two agreed that the two countries have a deep and growing strategic partnership and hope to work more closely on regional and global issues, the official said in response to a question.
Jaishankar also met other senior officials at the State Department. Jaishankar, a former Indian ambassador to the US, has been playing a leading role in shaping the India-US relationship under the Modi government.
Modi's US visit would begin on 25 June. Modi will be meeting President Donald Trump for the first time on June 26 in Washington.
Ahead of his visit, Modi on Friday said he looked forward to the opportunity of having an in-depth exchange of views.
"My USA visit is aimed at deepening ties between our nations. Strong India-USA ties benefit our nations & the world," he tweeted.
In a statement posted on the Facebook, Modi said his two-day visit to Washington from June 25 was at the invitation of Trump.
"President Trump and I have spoken on telephone prior to this. Our conversations have touched upon our common intent to take forward our productive all round engagement for the mutual benefit of our people," he said.
"I look forward to this opportunity to have an in-depth exchange of views on further consolidating the robust and wide ranging partnership between India and the United States," the prime minister said.
He noted that India's partnership with the US is multi-layered and diverse, supported by not just governments but all the stakeholders on both sides.
"I look forward to building a forward-looking vision for our partnership with the new Administration in the United States under President Trump," he added.
Apart from official meetings with Trump and his cabinet colleagues, Modi will be meeting some prominent American CEOs.
Like in the past, he will also be interacting with the Indian diaspora.
India
Modi noted that on the coming 15 August, India will enter its 75th year of Independence and highlighted that Amrit Mahotsav is being celebrated throughout the country to mark that year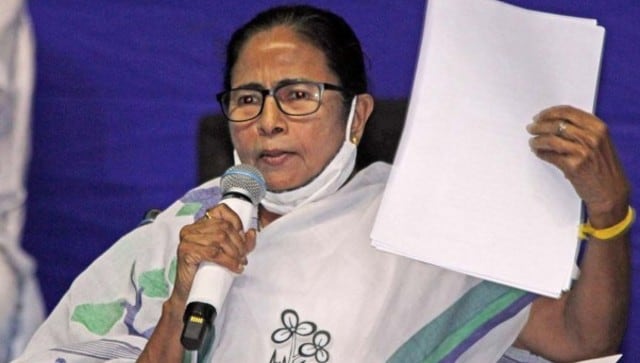 Politics
All this in the backdrop of #AbkiBaarDidiSarkar trending on Twitter, thus further fuelling rumours about a United Front.
India
Prime Minister Narendra Modi in his address to the nation on last Independence Day had announced that a new university would be established in Ladakh