Modi to visit Vietnam, attend G-20 meet in China: Here's all you need to know about PM's visit
In Vietnam, Modi will hold wide-ranging talks with top leadership of the resource-rich country
New Delhi: Prime Minister Narendra Modi sets off on Friday on a bilateral visit to Vietnam and to attend the annual summit of powerful G-20 grouping in China's Hangzhou where India is likely to seek concrete measures to check terror financing and crackdown on tax evasion.
Modi's first destination will be Vietnam from where he will leave for Hangzhou on September 3 to attend the G-20 summit on September 4 and 5. The Prime Minister will return to India onSeptember 5 and will again leave for Laos on a two-day visit to attend the annual India-Asean and East Asia Summits.
In Vietnam, Modi will hold wide-ranging talks with top leadership of the resource-rich country to deepen ties in key areas of defence, security and trade, and ramping up India's engagement inoil exploration.
India's ONGC Videsh Limited is engaged in oil exploration projects in Vietnam for over three decades and there may be announcements about new projects in the sector during the bilateral visit, which is taking place after a gap of 15 years.
At the G-20 Summit, India is likely to raise a host of issues ranging from choking terror funding and checking tax evasion to cutting cost of remittances and market access for key drugs.
On the sidelines of the Summit, Modi will have bilateral meeting with Chinese President Xi Jinping and attend a Brics leaders' meet. A number of other bilaterals are being finalised, Secretary West) in the Ministry of External Affairs Sujatha Mehta told reporters.
She said issues like global tax reform, climate friendly financing and market access for antibiotics are some of the issues likely to be discussed at the meetings. Niti Ayog Vice ChairmanArvind Panagariya is India's sherpa for the G-20 and some of the issues were already discussed in the run up to the summit.
Mehta said there will be deliberations on containing terror financing at the G 20 summit. There are likely to be detailed deliberations on automatic exchange of tax information at G-20, besides discussion on ways to tackle slowdown of the global economy. India has already agreed to the Automatic Exchange of Information Convention of the Organisation for Economic Co-operation and Development (OECD), an intergovernmental economic organisation of around 35 countries.
During the Vietnam visit both countries may announce new oil exploration projects for which negotiations were going on. The South China Sea issue may figure in the talks. China wants India to refrain from undertaking oil exploration in the Vietnamese blocks in order to ensure "peace and stability" in the South China Sea.
At the 14th India-ASEAN summit on September 8, Modi is expected to pitch for expanding trade ties with the powerful grouping besides enhancing overall cooperation. India-ASEAN trade and investment relations have been growing steadily, with ASEAN being New Delhi's fourth largest trading partner. The annual trade registered an average growth of 22 percent per annum in the decade upto 2011-12, but has stagnated thereafter.
It stood at approximately USD 76.53 billion in 2014-15. The two-way investment flows are also substantial, with ASEAN accounting for approximately 12.5 per cent of investment flows into India since 2000.
FDI inflows into India from ASEAN between April 2007 and March 2015 was about USD 32.44 billion. ASEAN members include Brunei Darussalam, Cambodia, Indonesia, Laos, Malaysia, Myanmar, the Philippines, Singapore, Thailand, and Vietnam.
The ASEAN summit will be followed by 11th East Asia Summit which is likely to deliberate on issues relating to security and threat of terrorism.
The leaders at East Asia Summit are expected to discuss the situation in South China Sea and as well as a host of other issues. East Asia Summit is a forum for cooperation between various countries of the region with ASEAN and includes Australia, China, India, Japan, Republic of Korea, New Zealand, Russia and the US, in addition to the ten ASEAN (Association of South East Asian Nations) countries.
Replying to a question on Vietnam's request to India to supply Brahmos missiles, the Secretary East in the MEA said both sides are engaged in "robust" conversation on stepping up cooperation in various areas including defence. On whether that country has asked for training Sukhoi fighter pilots, she said talks on it was underway.
About oil exploration projects, she said negotiations were on for Block 6.1. At the 14th ASEAN-India Summit, she said the Prime Minister and ASEAN Leaders will review ASEAN-India cooperation and discuss its future direction under each of the three pillars of politico-security, economic and socio-cultural cooperation. They will also exchange views on regional and international issues of mutual interest and concern. "2017 will mark 25 years of India's dialogue partnership with ASEAN, to celebrate which a number of commemorative activities will also be announced by Prime Minister," she said.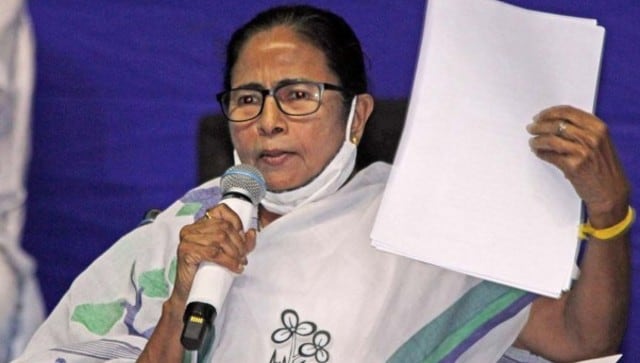 Politics
The TMC chief, who seeks to take up a larger role in national politics prior to the 2024 Lok Sabha election, is visiting Delhi for the first time after her party's win in the recent Assembly polls
World
The two sides are expected to focus on ways to augment trade and investment ties, besides looking at opportunities in healthcare, education, digital domains
India
Congratulating the people of Telangana, the prime minister said that the temple showcases the outstanding craftsmanship of great Kakatiya dynasty