Narendra Modi inaugurates Chenani tunnel: Development alone won't solve Kashmir muddle
Any politician in India even remotely willing to tackle the Kashmir muddle must acknowledge that the language of unrest in the valley has changed. It's calling the Kashmiri youth to become soldiers of Islam, not for the creation of a separate nation-state
We have crossed the Rubicon in Kashmir. But cynical as it may sound we must face the truth: only "development" won't win over the hearts and minds of the Kashmir Valley. Successive governments have tried that formula for the last 40 years hoping that money will quell the discontent but the disgruntlement and alienation have grown.
It will be entirely wrong to lay the unrest — increasingly localised, violent and brutal — on India's door. There have been policy blunders and self-serving of interest from parties but by and large, India has been the victim of a set of toxic circumstances begot by geography, history and cross-border terror as Kashmir drifts away.
One of the prime factors behind this drift has been the steady erosion of Sufism and rapid Arabisation of Muslims in the Valley. In this, Kashmir is merely a part of the recent, larger south Asian trend. Muslims in Bangladesh are dropping Bengali for Arabic names, atheists are coming under murderous attacks, men are growing longer beards and women are slipping into hijabs. In Pakistan, Sufi mosques and shrines are coming increasingly under violent terrorist attacks. The effect in Kashmir, though, has been exaggerated due to unrest and a lack of political stability.
Christine Fair, Associate Professor at Georgetown University's Security Studies Programme and an expert on South Asia's political and military strategy, notes this change in a recent column for Times of India.
She writes, "When I first visited the Valley in 1991, I never saw a woman in a black burqa with niqab. Instead women wore a scarf tied behind their necks. Now the black burqa, niqab and even socks and gloves are ubiquitous even beyond the cities and towns."
This shift from the syncretism of Sufi Islam to a hardline Wahhabi fundamentalism has been accompanied by a simultaneous transformation from the demand for Kashmir's nationalism to fighting for Islam. The struggle for azaadi from India and setting up of an independent, sovereign state has now been usurped by the battle for the establishment of a Caliphate. We see the manifestation of this shift in black Islamic State flags or the proliferation of Wahhabi preachers in the Valley who are nudging the youth towards Shariah laws.
Burhan Wani's successor Zakir Rashid Bhat alias Zakir Musa, now the chief of Hizbul Mujahideen, is calling for terrorists to become soldiers of Islam, not for the creation of a separate nation-state. The language of unrest has changed.
"I want to tell my stone-pelting brothers that they should check their motives as to why they are fighting when they pick up stones (against Indian forces). I want to tell these brothers that they should not fall for nationalism... Nationalism and democracy are not permissible in Islam," a report in Hindustan Times quoted Musa as saying.
This shifting of goalpost gives Kashmir's youth — many of whom were born into violence and are the children of unrest — a common cause against a "Hindu" India. It also hitches a local struggle to the larger clash between political Islam and modernism — giving it direction, purpose and resilience.
Any politician in India even remotely willing to tackle the Kashmir muddle must acknowledge this ground reality.
Narendra Modi's speech in Udhampur on Sunday, in this context, struck an interesting note. At Battal Ballian town during the inauguration of a 9.2km tunnel connecting Chenani to Nashri, the Prime Minister was quoted by PTI as saying: "Sufi culture is priceless and if we forget this culture, we will forget our future too. We will push our future into darkness... I got the opportunity to live in the Valley during my work for our organisation. I know the people of the state. I know the Sufi culture of Jammu and Kashmir well."
Exhorting the youth to stay true to the "invaluable tradition of Sufi culture", Modi, as reported in DNA, repeated the Atal Bihari Vajpayee motto of Kashmiriyat, Jamhooriyat, Insaniyat (Kashmirism, democracy and humanity) to reiterate that his administration won't deter from the path of bright future through harmony, brotherhood and strong will.
In the timeline of history where Kashmir is at present, Modi's exhortation of Kashmiriyat, Jamhooriyat, Insaniyat is destined to fail. A few hours after his speech, terrorists in Nowhatta area of old Srinagar lobbed a grenade at policemen retiring for the day after their daily schedule. One cop was killed and 11 others were injured.
There is no reason to assume that his speech will inspire even one "misguided Kashmiri youth" to drop his stone and become a soldier of tourism from terrorism. Modi's speech is important for an entirely different reason. By asking the youth to return to the path of Sufi syncretism, the prime minister showed that he is apprised of the depth of the problem in Kashmir which must be fought on three fronts.
One, there should be an all-around focus on infrastructural development. The state must show resilience in its plan of action because infrastructural development will inevitably attract subversive terrorist strikes. There could be large-scale damage to property and unprecedented assault on lives to discourage every arm of the administration — bureaucracy, police and ground-level workers — from carrying out their duties. We must hold firm and rebuild if need be. The message must be one of relentless bloody-mindedness. Shortly after the prime minister's speech on Sunday, Union minister Nitin Gadkari said the government is building 13 new projects worth Rs 7,000 crore in the next two years. This is a step in the right direction.
Two, the focus on "development" must be complemented by an all-out effort to highlight the syncretism of Sufism and Kashmiriyat and the transformative benefits it may bring for Kashmir's millennial youths. This will be tough. Wahhabism is growing roots. The future of Kashmir's relationship with India, though, will depend on the way this battle shapes up. If Islam in Kashmir returns to its Sufi roots, the cycle of violence may wane.
Three, terrorism must be curbed with an iron hand. Soft-pedalling on it will result in a heavy price and the effect of this erratic policy may not remain restricted to the Valley alone. The youth who try to aid terrorists by interfering with counter-insurgency operations must be treated as "overground workers of terrorists" and dealt accordingly. There could be blood but the youth are aware of the consequences of their actions. Recent media reports have indicated that some of these are paid mercenaries employed to keep the Valley burning.
The three-pronged approach may work where decades of addressing the grievance narrative has failed. It seems Modi understands this.
First Cricket News
Shoriful, a member of Bangladesh's Under-19 World Cup-winning squad, made his limited-overs debut during the recent tour in New Zealand but has yet to play any Test.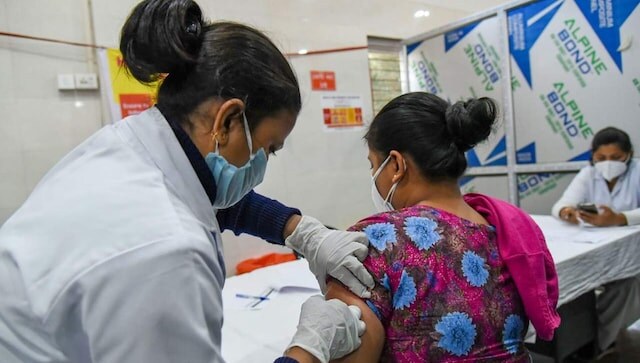 India
The Central and the state governments must move more quickly than they have to contain a potentially disastrous situation
India
Since Moscow has begun to project Pakistan as the key pillar of Russia's South Asia policy, New Delhi cannot continue its foreign policy within the traditional framework of non-alignment