'Modi govt has gone missing': Rahul Gandhi takes jibe at Centre as COVID-19 cases cross 20 lakh
He also tagged a 17 July tweet of his where he had predicted that there would be more than 20 lakh cases by 10 August if the government didn't do enough to curb the pandemic
Congress leader Rahul Gandhi attacked the Centre on Friday over the rising coronavirus cases in India, saying the country's COVID-19 tally has crossed the 20 lakh-mark and the Narendra Modi government is "missing".
India's COVID-19 tally breached the 20-lakh mark late on Thursday evening, while the number of recoveries surged to 13.70 lakh, according to data provided by the states and union territories.
"The 20 lakh-mark has been crossed, the Modi government is missing," Rahul said in a tweet in Hindi, which was in a rhyme.
He also tagged a 17 July tweet of his urging the government to take concrete steps to prevent the spread of coronavirus. He had said that if the viral infection keeps spreading at the current pace then there would be more than 20 lakh cases by 10 August.
Rahul has been critical of the government's handling of the pandemic and has questioned the Centre's claims on battling coronavirus.
India is third in the world in terms of the COVID-19 cases after the US and Brazil. The death toll in the country due to the disease has climbed to over 40,000.
Find latest and upcoming tech gadgets online on Tech2 Gadgets. Get technology news, gadgets reviews & ratings. Popular gadgets including laptop, tablet and mobile specifications, features, prices, comparison.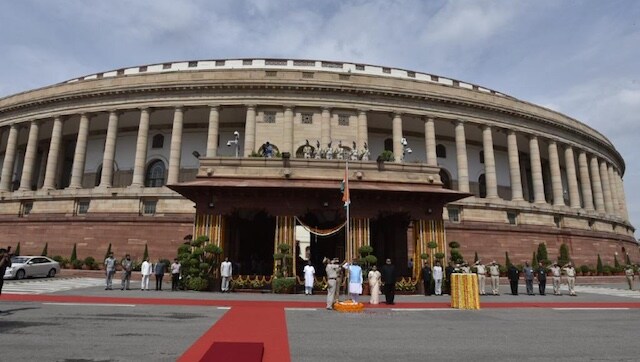 Politics
Parliament Updates: On the first day of the Monsoon Session, the Salaries and Allowances of Ministers (Amendment) Bill and the Indian Medicine Central Council (Amendment) Bill were also introduced in the Upper House.
India
Wishes have poured in for Prime Minister Narendra Modi on his birthday as he turned 70 on Thursday. Several prominent world leaders greeted the prime minister on his special day. Russian President Vladimir Putin, German Chancellor Angela Merkel, Nepal Prime Minister KP Oli, the Dalai Lama, among others were some of the prominent names who wished Modi.
India
Rahul Gandhi wished Narendra Modi on his birthday today. The Congress leader's almost daily tweets have mostly targeted the prime minister over the coronavirus crisis, the economy and the dispute with China.