Modi govt frames plan to counter fake news: MHA, Intel, state police to raise special units to deflate deceptions
Since Whatsapp and few other social messaging tools have turned into a breeding ground for fake news and mischievous misinformation leading to lynching of innocents, the Ministry of Home Affairs has asked the Intelligence Bureau and State police forces to raise special units for deflating deceptions going viral.
Since Whatsapp and few other social messaging tools have turned into a breeding ground for fake news and mischievous misinformation leading to lynching of innocents, the Ministry of Home Affairs has asked the Intelligence Bureau and State police forces to raise special units for deflating deceptions going viral. According to the top sources, the move was initiated by Prime Minister Narendra Modi, who recently expressed concerns over anti-social elements using various social media platforms to spread malicious content.
In the present circumstances, it is difficult for the law enforcement agencies to monitor the flow of vitriolic messages masquerading as news or authentic information on encrypted messaging services, including Whatsapp, which is one of the most popular services in India. At least four states in South India — Tamil Nadu, Karnataka, Telangana and Andhra Pradesh — have  witnessed violent attacks recently after fake news of child lifting by a gang went viral.
A man seeking alms on occasion of Ramzan was beaten to death following the rumors on Whatsapp in Chandrayangutta, Hyderabad. Mob attacks were also reported from Nizamabad and Bibinagar. The local police had claimed that messages and old photographs from Syria and Sri Lanka were being circulated to incite the mob. Several villages in Telangana were also gripped by rumors circulating on Whatsapp and two juveniles were arrested last month for circulating voice message with photographs of three innocent people calling them child kidnappers in Mahabubnagar.
The response of the law enforcement agencies to such messages was to educate common man to differentiate between the real and fake news and eventually prevent spreading panic. However, the recent incidents shows the great technology enabler, like messaging, could easily turn into a disruptor. Is it technically possible to immediately find out the origin of objectionable messages and the faces behind it?
Srinath Reddy, head of IT Cell of Hyderabad Police said his team has developed certain mechanism to identify the people spreading fake news and inflammatory contents through whatsapp and other messaging services. Reddy, who successfully countered several such campaign and prevented violence, told Firstpost that he is using 'backtrack' method to identify the administrator of Whatsapp and Facebook groups peddling fake news with intent to cause violence. Although, he admitted that Whatsapp remained a major challenge for the force involved in countering fake and malicious content.
"It is a painstaking work that we do through coordination between monitoring team at the command centre and field officers. The admin is primarily responsible for generating and forwarding the content. Through backtracking our effort is trace the location of admin and take further action. We have successfully carried out this operation recently when rumors about Child lifting and people out there to steal money started causing deaths. Our main challenge is whatsapp, which cannot be monitored but through this method while keeping an eye on admin and receivers, we can contain the situation," Reddy said.
Messaging Apps Killing People
The prime minister's directive has also suggested that these specialised groups created by states under the supervision of intelligence agency and the Ministry of Home Affairs should study the terminology and secret codes that might be used in local and regional languages in order to combat the circulation of inflammatory content.
"Create groups and special units to study and examine the mode terminology and secret codes, which are used by anti-social elements in various languages for disseminating mischievous messages over social media," Modi is understood to have told the top security officers.
Hyderabad police's Reddy said they have developed an app called 'Hawk Eye' that is being used to effectively counter the misinformation campaign. He said at least 15 lakh mobile users in Telangana have subscribed to the app and that facilitates them to make a complaint if they come across anything objectionable and the police also uses it send notifications from time to time to educate them.
"We have a social media command and control centre that works 24x7 and have developed database of 17-18 lakh subscribers. Whenever the control room comes across inflammatory messages, it sends counter messages in various languages including Telugu, English, Hindi, Urdu and Tamil to neutralize the impact of rumors. We are also organizing awareness camps in different parts of the state," Reddy said.
On the other hand, Ministry of Home Affairs has been pushing for institutional arrangements for handling menace created by the rumors on social media platforms. The ministry had earlier advised for state and district level cell to handle criminal activities in the virtual sphere. The ministry in its annual report 2017-18 has observed that criminal activities in virtual world has gone up. A total 12,317 cases were reported in 2016 against 11,592 such offences in 2015.
Mukesh Sahay, who just demitted office of Director General of Police of Assam, said that the problem is encryption in the new age messaging apps and while it has been able to extend individual privacy a certain section within the society has taken advantage of it to indulge in anti-social and anti-national activities. Sahay said even insurgent groups based in Myanmar are increasingly using Whatsapp to make extortion calls to businessmen based in India and these communications are difficult to intercept.
"Technology per se is neutral. A particular section may use it nicely for good cause and we have seen whatsapp and Facebook has been a great enabler in some cases. But, I would not deny the fact that some people are using it as a tool to create trouble and ultimately leading to killing of innocents. Radicals are also using it to spread tentacles far and wide by indoctrinating gullible youths. We must ensure personal privacy is balanced against the national interest. We need to develop technology to break the encryption and ask the service providers give us access through law of the land.The government is already on this aspect. In Assam, we have started 'Cyber Dome' an integrated structure for enhanced virtual patrolling to neutralise the inflammatory contents," Sahay said further adding that idea is not to block the social messaging platforms but regulate it properly with enhanced capabilities.
In May 2017, similar attacks were reported from Jharkhand. The mob was infuriated over fake Whatsapp messages and innocents were targetted by the locals. The incidents had created uproar in the state and police had come under tremendous pressure to tackle rumors on social media that was killing people. A senior officer in the law enforcement agencies said they are focusing on educating people through community outreach because these platforms are not only used to spread rumors but has been used as a tool to circulate videos of sexual violence.
"The focus is to have technology as well as manpower to handle that at the district level to prevent such incidents. We are educating police personnel in our training programmes that they need to tell people to make good use of such platforms that is powerful and facilitator. We need to tell the villagers in simple language that with growing technology one can create a nuclear bomb or electricity. It depends how one uses this powerful technology," the officer said.
Based on the order of Supreme Court in the case related to circulation of videos of sexual violence, a committee headed by Dr Ajay Kumar, the then additional secretary in the Ministry of Electronics and Information Technology was constituted to come out with solutions and advise the court on feasibility of ensuring that videos depicting rape, gang rape and child pornography are not available for circulation.
The panel took the help of Indian as well as foreign experts to tackle the menace and even representatives from Whatsapp submitted a presentation before the committee. There was a proposal deliberated within the committee that Whatsapp should make further improvement in their reporting process which would enable easier reporting of contents in the app while maintaining the integrity of the contents and metadata available on phone at the time of reporting. However, the proposal for " Compute the Photo DNA has, VideoHash at Whatsapp Client on MobileHandset level, and transmit then to central Whatsapp server for matching with CP/RGR Hashes database' was dropped as committee decided not to pursue it. The committee also discussed a proposal that a cell must be created within the aegis of the Central Bureau of Investigation (CBI) or Ministry of Home Affairs to tackle free flow of violent videos on social media platform. Panel was of the view that India needs to have Central Reporting Mechanism, which could be India's hotline portal, as has been done in other countries like US.
The Whatsapp Inc founded by Jan Koum and Brian Acton had issued a statement on 15 May, 2018 warning the peddlers of inflammatory information. It said: "When we receive reports of a bad actor sending unwanted messages - like SPAM or abusive content - on either WhatsApp or Facebook, we share information and can take action including blocking them across both services. We encourage you to report problematic content to us. Please keep in mind that to help ensure the safety, confidentiality and security of your messages, we generally do not have the contents of messages available to us, which limits our ability to verify the report and take action. When needed, you can take a screenshot of the content and share it, along with any available contact info, with appropriate law enforcement authorities."
Subscribe to Moneycontrol Pro at ₹499 for the first year. Use code PRO499. Limited period offer. *T&C apply
World
The fact that these tech titans possess the kind of power that allows them to 'cancel' leaders of democracies or defy the decree of nation-states indicate that they are the neo-feudal tech oligarchs riding untrammeled power and wealth, mined mostly through exploitation of personal data.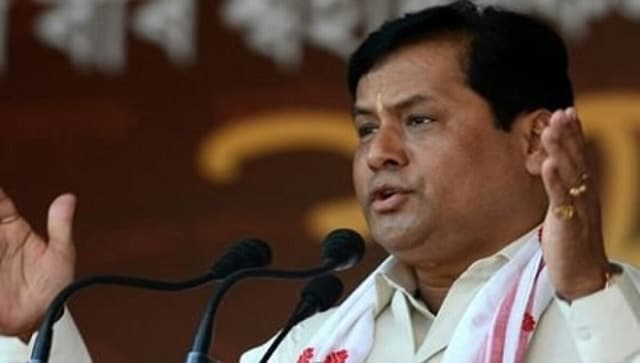 India
The BJP announced that Chief Minister Sarbananda Sonowal will contest the election from Majuli seat while home minister Himanta Biswa Sarma will be fielded from Jalukbari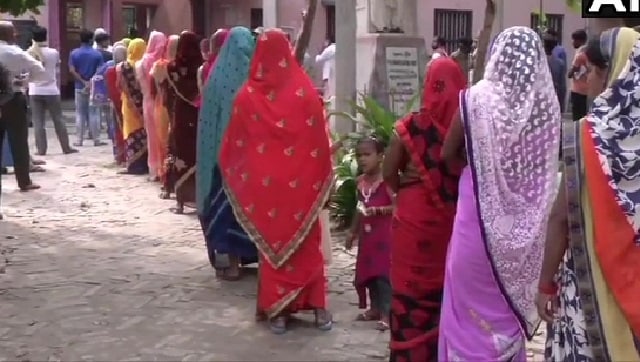 Politics
According to the EC, norms like wearing masks, thermal scanning and social distancing will be followed strictly at all premises being used for poll-related activities