Modi government allowed Mallya to leave India: Congress
The Congress on Wednesday accused the Narendra Modi government of letting Vijay Mallya go out of the country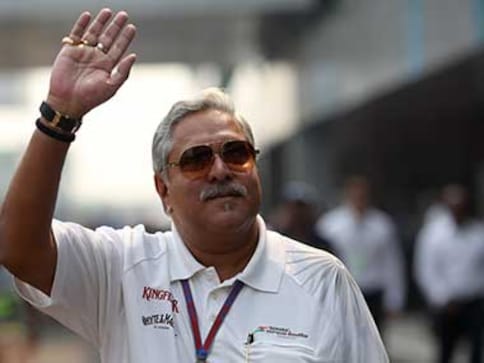 New Delhi: The Congress on Wednesday accused the Narendra Modi government of letting Vijay Mallya go out of the country despite the liquor baron defaulting on payment of loans of Rs.9,000 crore to various banks.
The Congress charge came hours after Union Finance Minister Arun Jaitley informed the Rajya Sabha that the United Kingdom has turned down India's request for deportation of Mallya, but added that he can be extradited once a chargesheet was filed against him.
Jaitley said that Mallya's deportation was sought by the investigative agencies, but was turned down by the UK.
"Investigative agencies are probing the wrongdoings. In course of the investigation, since his diplomatic passport has been cancelled, the investigative agencies sought his deportation," Jaitley informed the house.
The Congress, however, said that it was the central government which allowed him to leave the country, and it was "not interested in getting him back".
"They themselves let him go. Why would they bring him back?" senior Congress leader Kapil Sibal told media here, adding that they all knew when he was leaving.
He said that the Modi government has a "dual face" as they say something and do exactly the opposite.
Sibal also said that "Modi can't have dual face on everything".
Politics
The disruption by Opposition members drew sharp criticism from Prime Minister Modi who accused them of being unable to digest the fact that a large number of new ministers are women, Dalits, tribals and those from other backward classes
India
Tamil Nadu, Andhra Pradesh, Karnataka, Odisha, Maharashtra and Kerala are among the states where the COVID-19 infection numbers increased in several districts or have not in general dipped like in most other states
India
The leaders will discuss a host of issues, including continued cooperation on COVID-19 response efforts, shared regional security interests and the climate crisis