Modi-Doval doctrine worked in Myanmar attack, but chest-thumping unwarranted
The Modi-Doval doctrine of proactive approaches to dealing with anti-India forces shows signs of consistency. But premature celebration after Myanmar operations are unnecessary. We have a long way to go
The cross-border strike by the Indian army against north-eastern terrorist groups operating out of Myanmar yesterday (9 June) is proof that the Modi-Doval doctrine of proactive deterrence is not a one-off chest-thumping exercise. For that very reason, the actual chest-thumping indulged in by some sections in the media and spokespersons in government is unwarranted and counter-productive.
Defence and security strategy is something that evolves after one thinks through all the consequences of action or inaction; hence any premature celebration over the Myanmar swatting of terror groups would not only be wrong, but foolish. The effectiveness of the strategy will only be known over a long period of time, and premature claims of political credit can blow up in the government's face when the next terrorist action happens – as it surely will. Rest assured, the terror groups are not going to keel over and play dead after just one blow by the Indian army.
That said, there is little doubt that the doctrine being put together by National Security Advisor Ajit Doval with the blessings of Prime Minister Narendra Modi is the right one. It can work if it is put consistently into action – on the military, diplomatic, internal security and economic fronts.
Also, we need to be clear that dealing with terrorists in Myanmar is different from dealing with the likes of the Lashkar-e-Toiba which has the active backing of the Pakistani army and the ISI. What worked in Myanmar will not work on our western borders against Jihadi groups. For that we need covert guerilla action, not direct attacks.
The key elements of the Modi-Doval strategy, as evident from the actions of the government over the last one year, are these:
First, any violent action against India by any hostile group, whether led by state or non-state actors, will be met with a robust response. This was demonstrated first when Pakistani forces kept firing across the international border in Jammu & Kashmir, and the Border Security Force (BSF) retaliated with twice the firepower, surprising the Pakistanis. Defence Minister Manohar Parrikar explained the policy last December. He said his instructions to the BSF were simple and straightforward: "When something happens, retaliate with double the force." Parrikar's other statement – widely criticised for being too close to the truth – was that India should "neutralise terrorists through terrorists only." It is not clear if India has actually begun training and recruiting irregular combatants to deal with Pakistan-based terrorists (but this clearly needs to be done). Parrikar's mistake was not in what he said was needed, but in talking about it openly, and thus alerting the Pakistanis about our intentions.
Second, pre-emption is now part of India's counter-terror strategy. The Myanmar operation has been explained not as revenge for the ambush that killed 18 army personnel last week, but as a pre-emptive strike against another potential terror attack. This pre-emption was also evident last December, when the Coast Guard chased and destroyed an alleged Pakistani "terror boat" that critics claimed was just a smugglers' vessel. While the versions on how it went down are divergent – the defence ministry said the "terrorists" on board set fire to their own boat and sank it, while one senior Coast Guard official claimed it was destroyed on his orders – the fact is that both versions point to the same strategy: India has decided not to take chances by treating potential threats with kid gloves.
Third, India is seeking more self-sufficiency in crucial defence equipment and armaments as a long-term goal. One area where considerable progress has been made is in field guns. The government-run Ordinance Factory Board has used Swedish drawings to produce a gun that is better than the Bofors howitzer that was successfully used in the Kargil war. According to Ajai Shukla, a defence writer in Business Standard, the India-made gun (called Dhanush) has successfully cleared field trials. It is not just a copy of the 39-calibre Bofors gun, but an improvement, with a robust 45-calibre capability. It will go into production soon. These guns are key to defending the Chinese border, where artillery will have to make up for our lack of adequate mobility due to poor roads and mountainous terrain.
In warships, India is becoming more self-sufficient with the launch of stealth destroyer INS Visakhapatnam by Modi in April. These destroyers are being built at the lowest possible cost in the world, Shukla notes. The final frontier is, of course, fighter aircraft. India signed a deal to buy 36 Rafale fighters in flyaway condition over two years, but the crucial point is whether the French will transfer technology and allow us to build it at home.
Financial stringency has forced Parrikar to cut down the size of the 17th mountain corps by half, but this decision clearly needs to be reviewed as this corps may be key to deterring China from adventurism in the north-east.
When the private sector starts getting more deeply into defence, India's self-sufficiency will improve across the board.
Fourth, another key element of the Modi-Doval doctrine is robust external diplomacy. Even though Rahul Gandhi has referred derisively to Modi's frequent trips abroad, the Gandhi scion should know that these tours are absolutely vital for national security – especially building an effective alliance to deter a militaristic China. Modi has visited most of our neighbours (Bangladesh, Nepal, Sri Lanka and Myanmar), and all of our potential allies who are on the same page as us on the China threat: Japan, the US, etc. If China is trying to contain India with its string-of-pearls strategy by building alliances with our neighbours, the Modi-Doval doctrine seeks to neutralise it by an effective neighbourhood policy, and closer relationships with the major powers opposed to China. Only Vietnam is left to be toured, though President Pranab Mukherjee did visit that country to emphasise close ties.
The Modi-Doval doctrine is the right one for India, but in order to work, it needs consistency over a long period of time. We need to make the right investments to strengthen defence and internal security. But above all, we need an economy growing well above 7 percent to bankroll this strategy. A defence strategy without an economic component will be no different from Jawaharlal Nehru's empty foreign policy based on talk and bluster on the Chinese border.
Might respects might, and this is central to the success of the Modi-Doval doctrine that will have to handle both Pakistan and China together. Both of them are watching us closely.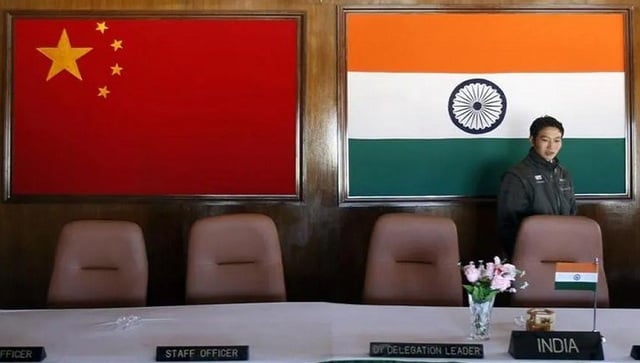 World
In its annual threat assessment, the US intelligence community said the expanded military posture by both India and China along the disputed border elevates the risk of armed confrontation between the two nuclear powers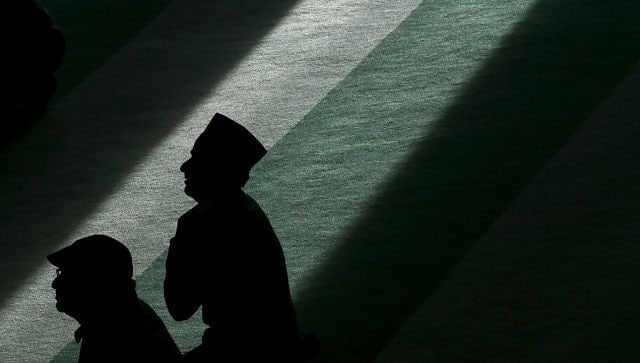 Opinion
We need to realise that religion is a map that helps bring us to the door of spirituality; we can either open the door or wander aimlessly looking for God
Opinion
There have been several genuine attempts by the Supreme Court to classify cases that can be seen fit for awarding the death penalty