MNS workers clash with hawkers outside Vashi, Malad stations; Sanjay Nirupam warns party to be wary of retaliation
The MNS workers, who have been forcefully driving away hawkers outside Mumbai's suburban railway stations, should be ready to face retaliation from the vendors, said Mumbai Congress president Sanjay Nirupam
Mumbai: The Maharashtra Navnirman Sena (MNS) workers, who have been forcefully driving away hawkers outside Mumbai's suburban railway stations, should be ready to face retaliation from the vendors, said Mumbai Congress president Sanjay Nirupam.
The MNS has adopted an aggressive stance against hawkers occupying railway station premises after the Elphinstone Road
railway station stampede on 29 September that claimed 23 lives, and its workers have been driving away illegal vendors since 15 October.
"The MNS may have domination in some pockets where it can target the hawkers due to a strong cadre base but the party workers should be ready for retaliation at other places where the hawkers are united," Nirupam said. "There has been a strong bias by the police when it comes to taking action against me and the MNS workers."
Some MNS workers, including a Malad-based leader, were severely beaten up by local hawkers outside Malad railway station on Saturday. The MNS workers then rushed to Malad by evening and attacked the hawkers. Similarly, MNS workers also attacked hawkers outside Vashi railway station on Saturday afternoon.
Nirupam went to Malad to extend his support to the hawkers, claiming that MNS has no right to be aggressive against them. A police case has been registered against Nirupam for holding a rally without permission. A case was also registered against the MNS workers. "We have registered a case of rioting against MNS workers and process to arrest them is underway," a Vashi police station official said.
Speaking to reporters, Nirupam said, "Illegal hawkers issue are a global problem and not confined to Mumbai city alone. A lot of bribe is being paid to continue to do business as illegal hawkers and some MNS leaders are also involved in it. I have demanded several times that the hawkers should get proper license to operate, but no one is keen on solving the issue."
Find latest and upcoming tech gadgets online on Tech2 Gadgets. Get technology news, gadgets reviews & ratings. Popular gadgets including laptop, tablet and mobile specifications, features, prices, comparison.
India
The ICSE board had decided to conduct its pending examinations from 2 to 12 July across the state after they could not be held in March due to the COVID-19 outbreak.
India
MahaJob Portal launched today | Udhhav Thackeray directed the authorities to regularly track how many of the applicants actually get jobs using the Maha job digital platform.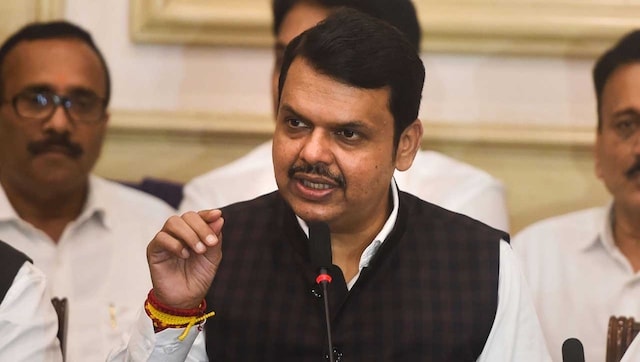 India
The BJP leader said that government officials and ministers must be fully prepared to brief the counsel during the Supreme Court hearing on quotas in education and jobs for Marathas