MNS chief Raj Thackeray meets BS Koshyari, seeks intervention on issue of inflated electricity bills
Several people in Mumbai and other parts of the state have complained that they received inflated electricity bills during the COVID-19 lockdown
Mumbai: MNS chief Raj Thackeray on Thursday met Maharashtra governor Bhagat Singh Koshyari at Raj Bhavan, seeking the latter's intervention on the issue of inflated power bills received by people.
According to a Raj Bhavan statement, Thackeray met Koshyari along with a delegation of the Maharashtra Navnirman Sena (MNS).
"Thackeray accompanied by a party delegation met Governor Bhagat Singh Koshyari at Raj Bhavan, Mumbai. The delegation sought the intervention of the governor on the issue of inflated power bills received by citizens and presented a memorandum to the governor," the statement said.
MNS leaders Bala Nandgaonkar, Pramod Patil, Amit Raj Thackeray, Nitin Sardesai and others were present on the occasion.
Several people in Mumbai and other parts of the state earlier complained that they received inflated electricity bills during the COVID-19
lockdown.
The Bombay High Court in July directed the Maharashtra State Electricity Distribution Company Ltd (MSEDCL) to give a prompt hearing to complaints of high power bills and act on them at the earliest.
It was hearing two public interest litigations filed by a businessman from Mumbai and a resident of Sangli district.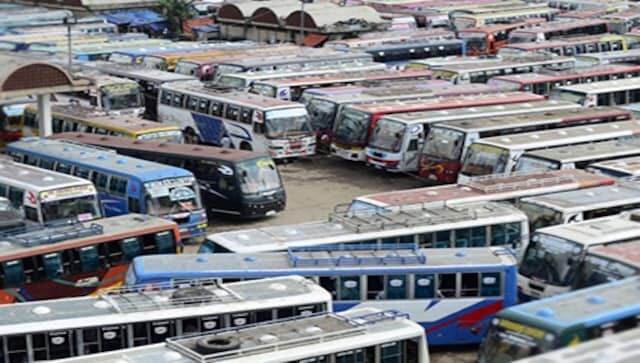 India
The agitation of employees, who are seeking merger of the cash-strapped corporation with the state government, has crippled the state-run bus services for a month now.
India
For decades, Indian liberals have controlled the levers of power. They have conditioned everyone to think in a certain way about who is important and who is not. While they have had to yield the levers of power, the mental conditioning is harder to get out of our heads
India
Such passengers will also undergo RT-PCR test on second, fourth and seventh day of their arrival, the authority said in its latest guidelines.