MJ Akbar's position in Ministry of External Affairs had become untenable, resignation sets new precedent in Indian politics
The big question is why Akbar waited four days—or was allowed to wait—before his exit from the government.
Junior external affairs minister MJ Akbar resigned from his post Wednesday, just four days after returning to India from his tour of Africa and putting up a brave front despite accusations of sexual harassment from 35 women. Though Akbar was given the opportunity to honourably demit office, his act is perhaps not as voluntary as he is trying to make out.
Prime Minister Narendra Modi and BJP president Amit Shah couldn't have let the situation become a huge political and social liability for the government and the party. Firstpost reported on 11 October that Akbar would, upon his return, be given the opportunity to explain himself and then asked to put in his papers.
Akbar, in a statement after stepping down from his post, said: "Since I have decided to seek justice in a court of law in my personal capacity, I deem it appropriate to step down from office and challenge false accusations levied against me, also in a personal capacity. I have, therefore, tendered my resignation from the office of Minister of State for External Affairs. I am deeply grateful to the Prime Minister Shri Narendra Modi and to the External Affairs Minister Smt. Sushma Swaraj for the opportunity they gave me to serve my country."
The big question is why Akbar waited four days—or was allowed to wait—before his exit from the government. During which time he filed a criminal defamation case against Priya Ramani, (the first woman who accused Akbar of sexual harassment) and even attended office.
One should note that Akbar resigned the day before he was set to appear in the defamation suit he filed in New Delhi's Patiala House court. Now, since Akbar is no longer part of the government, he would appear before the court as an individual. Moreover, the charges against him are over two decades old, and have nothing to do with anything he did in his capacity as a junior minister in government of Prime Minister Narendra Modi or since he joined the BJP (in 2014). It was thus only logical that Akbar quit his government post before appearing in court.
Given the public focus on the issue, some expected Akbar to resign on the day he returned from his Africa tour. However, Akbar resigned after it was largely believed he'd survived the axe. Which also allows Modi and Shah to send the message that a mature leadership takes a measured call on any issue, no matter how critical, after due consideration and not on impulse. With more and more women coming forward to accuse Akbar, his presence in the external affairs ministry had become untenable.
As noted earlier, Akbar's case could well be a defining moment in Indian politics: The way accusations of sexual conduct are perceived and the subsequent action by political bosses. It's also a defining moment for social media in India and its impact on politics: Akbar may be the first minister to resign because of growing pressure on social media.
In the past, if an individual was convicted of such a crime or if there was a criminal case against him or her, they would be asked to quit the ministry or any other influential post. There is no FIR against Akbar. It is Akbar who has gone to court to protect his dignity. Akbar's resignation has thus set a new precedent in Indian politics.
World
The iCET was first mentioned in a joint statement after the meeting of Prime Minister Narendra Modi with US President Joe Biden in Tokyo in May 2022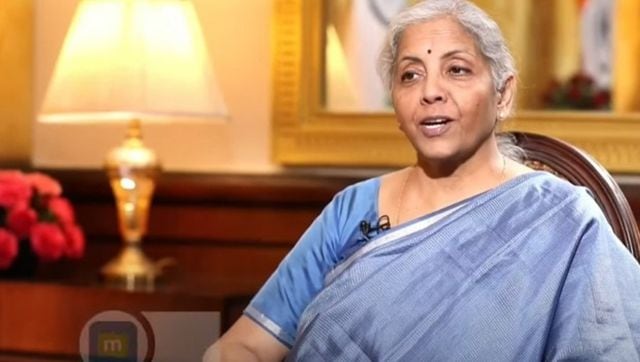 Business
Finance Minister Nirmala Sitharaman said, 'The major push for startups happened in 2016 when the honourable Prime Minister announced a policy. And subsequently year after year giving concessions'
Business
Finance Minister Nirmala Sitharaman said India remains a well governed and a very well regulated financial market