Missing Army Captain Sikhardeep shows up in Faizabad, claims he was abducted
Shikhar Deep, an Army Captain who went missing after a boarding a train in Bihar on 6 February, was found in UP's Faizabad on Saturday.
Katihar (Bihar):Army Captain Sikhardeepwho went missing after a boarding a train in Bihar on 6 February, was found in UP's Faizabad on Saturday.
Sikhardeep, 25, turned up at Kotwali Police station in Faizabad claiming to have been abducted. An army team reach the police station soon after, said Hindustan Times 
The army had made a public appeal on Wednesday to help find Sikhardeep, sending out information that Sikhardeep was posted in Jammu and Kashmir with the 8 Sikh Light Infantry regiment and was travelling to Delhi from Katihar by Mahananda Express on February 6-7, reported India Today
According to the army statement: "The officer did not reach his destination and went missing during transit. Any information with regard to the whereabouts of the officer may please be conveyed to Lt Col Anant Kumar on mobile number 9128724351," reads a report in India Today.
SikharDeep's family registered a case of suspected abduction with the railway police on Tuesday and had claimed that a terrorist organisation may be behind his disappearance, said the newspaper. 
"I have talked to Captain Sikhardeep over phone. He is in Kotwali police station of Faizabad district and he is fine. The army personnel took him to Dogra cantonment (in Faizabad)," said Superintendent of Railway Police (SRP) Jitendra Kumar Mishra.
Mishra said Sikhardeep called his sister on her mobile in Katihar this morning and informed her that he was at Kotwali police station of Faizabad.
She then informed their father Anant Kumar, a Lt Col-rank officer posted at Ranchi, who in turn told the SRP about his son's sudden appearance at Faizabad. Mishra said Shikhardeep told him that he got off Mahananda Express at Patna Junction to drink water and lost consciousness thereafter.
When he regained consciousness, the Captain said he found himself tied to a chair at an unknown place. He managed to free himself, ran a few kilometres and then took Kamakhya Express.
However, the SRP said, the Army officer could not tell him the place where he boarded Kamakhya Express and where he got down from the train. The Captain said he somehow reached Faizabad and went to Kotwali police station where he introduced himself.
Sikhardeep's family had last spoken to him on phone that night but he did not reach Delhi. The police team, which has been camping at Mugalsarai station to look for Sikhardeep, has been asked to reach Faizabad.
His brother-in-law, who had registered an FIR with Katihar GRP on February 9 about his disappearance, had also gone with the police team.
PTI
India
Interested candidates who want to apply for the posts should have a graduation degree and a B.Ed degree for TGT posts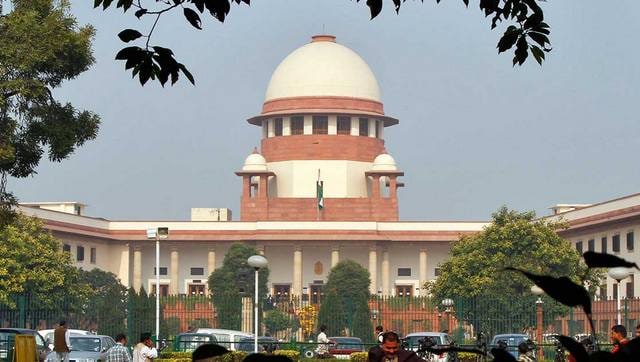 India
The Allahabad HC had directed the Adityanath govt to impose strict restrictions till 26 April in five cities, Allahabad, Lucknow, Varanasi, Kanpur Nagar and Gorakhpur. SC asked the UP govt to submit within a week before the HC the various steps it has taken to control the pandemic
News & Analysis
The feature is still in beta and has not started rolling for all users yet.