Handwara killings: Ongoing violence in Kashmir triggered by brazen violations
India can't afford to let Kashmir slip out of control, especially when militancy is on the decline, infiltration is at its lowest.
What is the standard procedure for dealing with alleged molestation of a minor?
Everywhere in India, cops are first expected to record the statement of the victim and her guardian, interrogate the accused and then, if required, arrest the guilty.
In Handwara, cops messed it up completely when a protest erupted over the alleged molestation of a teenager by an army personnel on Tuesday. First, it recorded the statement of the alleged victim and then leaked the video, a statutory offence because of the nature of the alleged crime and the age of its victim.
Next, the cops took the victim and her father in preventive custody, without even bothering to speak to the accused. They did not allow even the mother to speak to the teenager, denied access to human rights groups and lawyers to the alleged victim and her detained relatives. The mother has now approached the high court, seeking her release from police custody, a Hindustan Times report said.
Kashmir is still an integral part of India. Standard operation procedures, law of the Indian land still apply to the Valley. But, when both are flouted with impunity, human rights are violated, you only get trouble.
In Kashmir, violence begets violence. For every bullet security forces fire at people, a hundred stones get thrown back. For every right violated, there is hell to pay with rioting and retribution. It is a pity that state and security forces have still not learnt the rules of engagement in the Valley.
Since Tuesday, when protests erupted in Handwara following allegations that a teenager was molested by an army personnel, Kashmir is on the boil. Five persons, including a budding cricketer and a student of class XI have lost their lives, dozens have been injured. Tempers are running high, every day fresh protests are erupting leading to curfews, restrictions and hartals.
Kashmir isn't a place where violence is steeped merely in ideology or commitment to jihad. Most of the unrest is fundamentally triggered by violation of human rights, the feeling that the rights of the people are being suppressed and the state is in the role of an oppressor. Every act that contributes to this range of emotions leads to more violence, protests and breeds a new generation of youngsters thirsting for revenge.
In 2010, more than a hundred persons died in protests across Kashmir. But, the trigger was not a call from a militant outfit, an Al Qaeda or a Jaish-e-Mohammad.
That year violence began on 30 April, when Shahzad Ahmad Khan, Mohammad Shafi Lone and Riyaz Ahmad Lone, all residents of Nadihal in Sopore, were lured to work as porters for the Army on the promise of high wages. They were later killed in a staged encounter and passed off as foreign militants.
The army sentenced five persons for life in 2015—too late for the punishment to mean anything to victims of the encounter as well as the subsequent violence—for the staged encounter. But, it seems the lessons from the incident were not learnt.
The ongoing violence is yet another chain of events triggered by brazen violations. As an editorial in Kashmir Reader points out," ...the rage with which young men are attacking army camps and police is not about just the latest killings; they were also a fresh trigger, another scream expressing the pain of subjugation, perpetual humiliation and gross misrepresentation of the Kashmiris' political aspiration by pro-India politicians who speak in their name."
Nobody knows the truth behind the allegations of molestation. Since the girl has denied that she was molested, it could well be a case of rumours leading to violence. But, the entire incident has been mishandled by cops, security forces and the local administration. Disclosing the girl's identity, shooting a video, releasing it to the media, detaining her with relatives and firing on unarmed protesters instead of using others means to disperse the crowd have combined to unleash a monstrous cycle of violence and protests.
It defies logic how Nayeem Bhat, a budding cricketer from Handwara who was hit by a bullet while taking photographs and a woman tending to her farm far away from the protests could have been killed in the firing. It is also difficult to understand how teargas canisters could have killed two more persons? When was the last time in India we heard of deaths caused by teargas canisters lobbed at a group of protesters? As this NDTV report argues, there is not even evidence of stone pelting by people on an bunkers that led to the death in firing of a class XI student in Kupwara.
India can't afford to let Kashmir slip out of control, especially when militancy is on the decline, infiltration is at its lowest and the past few years have been of relative calm and peace. Only a year ago, large number of Kashmiris had participated in elections and chosen a government that seemed best to represent their democratic aspirations.
But, when the Valley is shut down for three consecutive days—on Thursday the strike was enforced automatically even when nobody had given a call for it—and fresh violence erupts in different parts, it is a clear sign of anger and distrust.
The desperation among Kashmiris becomes apparent when they march towards army pickets and bunkers, facing bullets, grenades and teargas shells. Their hostility is underlined when they try to snatch arms and ammunition from security forces in town after town, in spite of rising incidents of firing and death. Their alienation is highlighted when hundreds participate in funerals of militants killed by security forces and women throw stones at soldiers fighting militants in the Valley.
The government has deployed around half a million security forces in the Valley. But, if the local people are willing to take on guns, attack pickets and defy death, there is no way a soldier guarding a territory can hold his ground for long without resorting to greater force. (The Centre, incidentally, is responding to the current violence by sending in more troops).
India will have to find a way to win the trust of the people of Kashmir, especially its youth. It begins with respecting their rights, following established procedures of law and justice and punishing those who violate them.
India
In a statement issued to media on Tuesday, the hardline faction of the Hurriyat said that Shabir Ahmad Shah and Ghulam Ahmad Gulzar have been elected as vice chairmen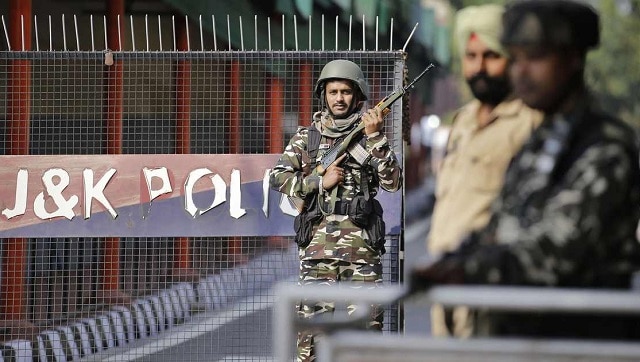 India
Raids were conducted at the residences of editor-in-chief of a weekly magazine, a reporter working for a Turkish media outlet, a freelance reporter and a reporter who has been associated with several local publications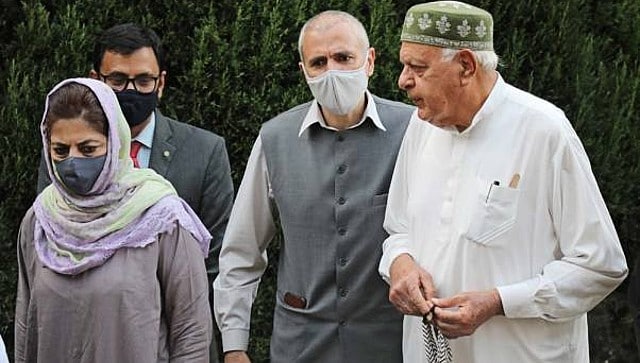 World
Both Mehbooba and Abdullah know what the Islamists have done in Kashmir over the last 30 years