MiG-21 fighter plane crashes in Himachal Pradesh's Kangra: Pilot found dead, court of inquiry ordered
A MiG-21 fighter plane crashed in Himachal Pradesh's Kangra after it took off from Pathankot in Punjab, according to several media reports.
The pilot of a MiG-21 fighter plane which crashed in Himachal Pradesh's Kangra has been found dead, according to several media reports.
ANI reported the MiG-21 aircraft which was on a routine sortie crashed at 1.21 pm after leaving the Indian Air Force station at Pathankot. A court of inquiry has been ordered, according to the report. Superintendent of Police (Kangra) Santosh Patial said the aircraft crashed in Patta Jattiyan after losing contact with its system after take-off, and added that police are on the spot. Patial also said that the fire at the site of the crash has been doused, but debris is scattered everywhere, according to the ANI report.
Two IAF helicopters have landed at the crash site with Indian Air Force personnel who are conducting preliminary investigations.
This is the fourth Indian Air Force fighter plane which has crashed in the past two months. On 27 June, an IAF jet Sukhoi Su-30MKI crashed at a village in Nashik. Both the pilots ejected safely. A top official involved with the aircraft production said the Sukhoi was the first of the batch produced at the Aircraft Manufacturing Division at Hindustan Aeronautics Limited (HAL) Nashik this year.
On 8 June, an Indian Air Force Jaguar had a minor accident when technical difficulties developed during its landing. The pilot was on a routine training mission from the Jamnagar air base. A Jaguar jet crash on 5 June resulted in the death of Sanjay Chauhan, Air Officer Commodorem, Jamnagar Air Force station. According to reports, he was conducting a routine run.
With inputs from PTI.
India
The deadline to raise challenges against the HPPSC AO 2021 answer key is up to 5 pm on 4 December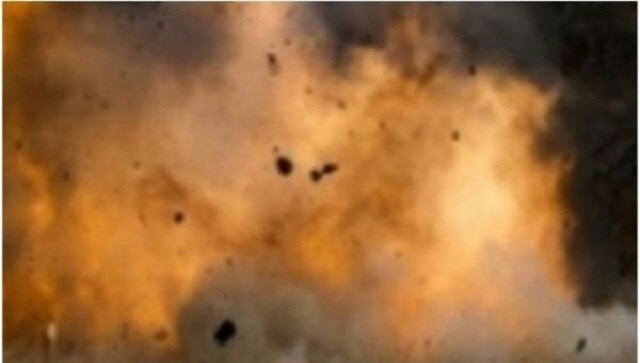 India
The grenade was hurled by unknown persons who came on a bike when a marriage procession was passing through the area, according to reports
India
The ace pilot shot down a Pakistani F-16 fighter aircraft during aerial combat on 27 February a day after the Balakot airstrike