Revoke NSA charges against right-wing leader: MHA reportedly issues diktat to UP govt
MHA has reportedly told the Shamli district administration in UP to repeal an NSA case against a right-wing activist accused of beating up a Muslim man.
The Union Home Ministry has reportedly told the Shamli district administration in Uttar Pradesh to repeal a National Security Act (NSA) case against a right-wing activist accused of beating up a Muslim man over rumours of cow slaughter.
According to a report in The Times of India, MHA asked the Shamli district administration to revoke NSA against VHP member Vivek Premi, who had been been arrested in June last year for publicly beating up a Muslim man who had allegedly stolen a calf from a cowshed.
However, an Indian Express report on the incident said that Premi was a district convener for Bajrang Dal.
The TOI report said that the Shamli district magistrate OP Singh had confirmed that he got instructions from MHA to revoke NSA charges against Premi. The report added that VHP, encouraged by this "success", was now planning to ask Home Minister Rajnath Singh to demand that NSA be revoked against Hindu ascetic Acharya Jasbir Singh.
Jasbir Singh is an ashram head who was detained under NSA for allegedly making hate speeches. He was arrested on 28 December and was detained under the relevant sections of NSA, SP of Shamli district Vijai Bhushan had told PTI.
Jasbir's remarks were made at a panchayat convened over the elopement of a 24-year-old girl from Kandhla town on 25 December. His comments had stirred tension in the area.
After the disappearance of the girl — who had been missing since 1 December — the girl's father had filed an FIR against Mohammad Asif and his family members, accusing him of kidnapping the girl with the intention of inducing her to marry him, according to another Indian Express report.
This had lead to communal tension in the district, including violent protests in Shamli.
At the panchayat which had been convened over the issue, BJP and Congress leaders, along with local Bajrang Dal and VHP activists, were present when Jasbir delivered his hate speech.
However, hours after the panchayat was convened, the girl was found in Delhi.
The court of Chief Judicial Magistrate in Muzaffarnagar on Monday even quashed the charges against Mohammad Asif and ordered his release after the girl revealed that she had married Asif of her own will and had not been kidnapped, another Express report said.
(With inputs from PTI)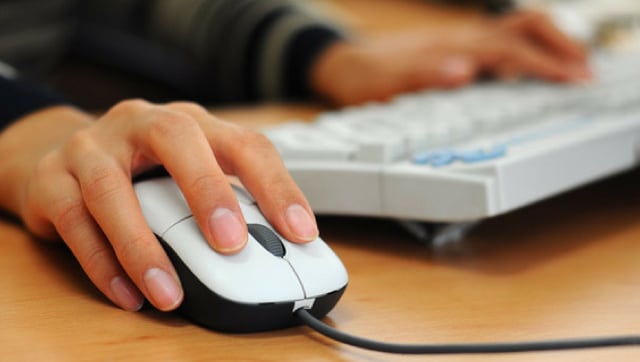 India
The UPJEE test is conducted for admission to various engineering diploma, management and post diploma courses
India
Sulabh Srivastava, 42, died after his motorcycle rammed a pole near a brick kiln in Sukhpal Nagar under the Kotwali police station area on Sunday, police said
Politics
Sharma's appointment to the post negates the chances of his induction in the UP cabinet because of the BJP's larger principle of one-man-one-post, a party leader said