The ongoing #MeTooIndia movement has brought up allegations of sexual impropriety against yet another leading literary figure.
Lawyer, activist, writer Dr Saif Mahmood, whose book Beloved Delhi: A Mughal City and her Greatest Poets was recently published to critical acclaim, has been accused by Delhi-based journalist Anuja Jaiman of sexual harassment. Mahmood, however, has denied the allegations.
Jaiman, who is active in the capital's cultural circles, took to Twitter on Saturday, 1 December, to speak about an incident dating to this September, during which she says Mahmood touched her inappropriately. Mahmood in turn released an extensive statement on Twitter, saying he backed off when told to by Jaiman. He also published a string of WhatsApp texts he exchanged with Jaiman immediately after the incident (between 9-12 September) in his defence.
Jaiman began her statement by talking about the weeks of therapy that had helped her to get to a point where she could vocalise her trauma: "It has taken me a while and a lot of anxiety to process what happened this September. I'm ready to name this person who misbehaved with me. Despite clear and consistent NOs to his advances," Jaiman wrote on Twitter. "I have put this off for the past nearly three months, because reliving it has been a nightmare, and processing breach of trust is painful, but I need to break my silence."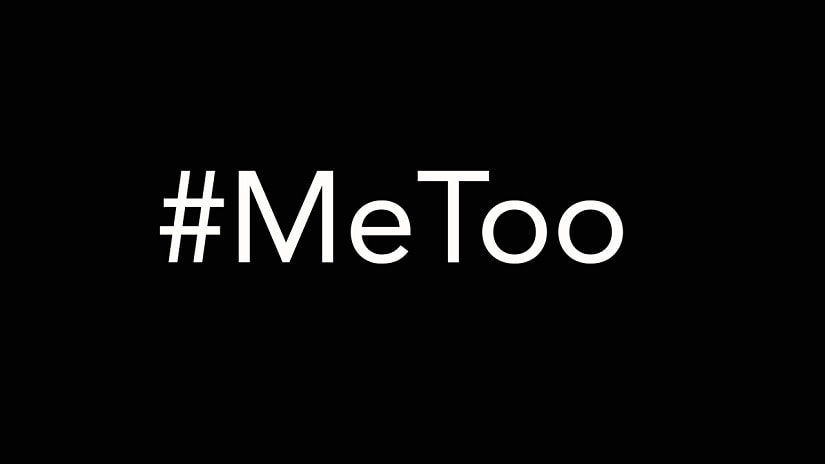 Jaiman says that she knew Mahmood closely, and had attended the launch of his book in September at Delhi's IIC. After the launch and the subsequent dinner, Mahmood announced a party at his home that several of the guests then proceeded to.
Jaiman recounts that she was very queasy, on account of having had alcohol while eating very little; towards the end of the party, she was unwell and passed out in Mahmood's apartment. Nauseous and dizzy, she remembers waking up at about 5 am to realise that the female friends she was supposed to accompany had left her there. She also understood at that point that her host was sharing the same bed as her.
Thinking she would rest for a while and wait for her dizziness to pass before leaving for her own home, Jaiman got back into bed. This was when she says Mahmood — who had woken up as well — began to touch and caress her.
Jaiman has said that she told Mahmood 'no' repeatedly, curling herself into a protective position so that her front wasn't exposed to his hands. When she told him no yet again — the eighth time by her reckoning — and added that she was seeing someone, Mahmood finally stopped his attempts to get physically close to her.
Here's Jaiman's complete account of what transpired that night, which she has given Firstpost permission to reproduce:

On Twitter, Jaiman wrote that she had decided to come forward with her account because both she and Mahmood were part of the Times LitFest 2018 programme in Delhi, and the possibility of running into him had triggered all the negative emotions she had worked hard to deal with since that September night.
Jaiman told Firstpost that she felt emotionally drained after writing about the incident; from mutual friends, she heard that Mahmood had claimed he tried to get close to her twice, and that his attempts ended with asking if he could hug her, to which she (as per Mahmood's account) replied in the affirmative.
Mahmood, on his part, has said that his intention in touching Jaiman that night had been to console her since she had been distraught. He admitted that he cuddled Jaiman (after asking if he could hug her) and "the contact was physical and suggestive"; he refutes, however, that he tried to get close to her eight times or that her relationship status was the reason he stopped. He says it was because he understood her statement at that point, to be a "no". He further stated that he attempted to reach out to Jaiman after the incident to apologise once he realised how deeply uneasy it had made her, but that she cited personal issues for not wanting to interact with him for a while.
Mahmood's clarification was part of an extensive statement he shared in response to a request for comment from Firstpost. The statement was shared on his Twitter handle as well, and includes screenshots of messages he sent to Jaiman after the incident in a bid to reach out, and an email he says he wrote her but didn't send. It ends with Mahmood issuing an unconditional apology to Jaiman for having caused her distress.
You can read Mahmood's full statement here:
Saif Mahmood Statement by Firstpost on Scribd
Jaiman later refuted Mahmood's account of the evening on Twitter, saying:  "It breaks you further when you read a conjured up narrative from the man after calling him out for sexual misconduct. And what pulls you back up solidly are the personal and public messages of support you receive."
The #MeToo movement came to India in 2017, with allegations of harassment against TVF founder Arunabh Kumar, and law student Raya Sarkar's List of Sexual Harassers in Academia (LoSHA). A resurgent second wave, beginning in October this year, has brought attention to and propelled the discourse around consent and sexual conduct.
Firstpost is now on WhatsApp. For the latest analysis, commentary and news updates, sign up for our WhatsApp services. Just go to Firstpost.com/Whatsapp and hit the Subscribe button.
Updated Date: Dec 03, 2018 15:44:38 IST