#MeToo: A rape in Chitrakoot shows that caste, gender continue to play into sexual crimes in rural India
In rural India, a whole culture of silencing and patriarchy becomes immediately active when one brave woman speaks up #MeToo
One of the most obvious critiques of #MeToo raging currently is the ubiquitous interrogation of the woman who has come out in public to decry her accuser, about the time lag between the incident and the 'naming-and-shaming'. 'Why did she take so long to report this?' is the line of questioning we're coming across only too often, across our current news feeds.
Facts regarding how suppressed voices work when they finally come out, the sheer courage it takes for a victim to speak up – to relive the trauma, to deal with the perpetrator's denials, to make herself vulnerable to public scrutiny – is one that few understand, least of all the legal system. And while cities are burning with the #MeToo movement, in the hinterlands of our nation, a whole culture of silencing and patriarchy becomes immediately active when one brave woman speaks up. The fact that the accused belongs to an upper caste while she doesn't, adds even more complicated layers to the case.
In the Manikpur village of Chitrakoot, a woman has accused the local quack of raping her when she had gone to his shop to get medicines for body weakness. Deenbandhu Pandey, she alleges, gave her a drug that rendered her unconscious, unable to move her limbs – after which he raped her. In her own words, "After giving me the medicine, he took me inside and made me lie down on a bed. And then, to my absolute horror, he raped me in that practically unconscious state! I was in no state to resist him. I was so petrified that I just ran out after that and went straight to my husband to tell him about it."
The shop was marked closed she said – the reason why there were no other witnesses present – but since Pandey was hanging out, right outside, she'd asked him if he could give her something "for the kamzori". "But there was someone who had knocked in the middle of this, asking for some medicine. But the doctor turned him away saying he wasn't available and that the man should come back later in the evening," says the accuser.
As is typical in cases of sexual assault, especially in rural areas, the local police were not exactly forthcoming or agile about registering complaints. In fact, they turned a deaf ear to both the victim and her husband for over a month. In a bid to save face, the quack in turn, began harassing both the woman and her husband – first with insincere apologies and then with threats. "When my wife came and told me about it, we immediately went to the Raipura police station to file a complaint, but not one policeman cared. However, the doctor would not stop pestering us to remain silent about the incident. Initially, he apologised saying he would not do it again, but later, he began threatening us saying he would kill the both of us if we told anyone. That is when we went back to the police station to complain about him," says the husband of the victim.
Narratives of sexual assault, like everything else, are tightly linked with the determinants of one's place in society – Pandey's position as an upper-caste male in rural Uttar Pradesh already protects him on many levels, while the victim's position as a lower-caste woman provides free license to all to paint her, almost instantly, as the greedy harlot.
Our peers in the local media, mostly run by the same upper caste males, did not waste too much time in turning the story around and making it about a free-spirited woman out to get her lover. 'Oh, she used to be on the phone with him for hours!' 'Oh, she's just a money-minded woman who will do anything for money.' The almost two-month delay in filing the complaint is also being used against her, to perpetuate the "loose character" story, which features friendly neighbourhood gossip.
Our interview with the Chitrakoot Superintendent of Police Manoj Kumar Jha is not the bright spark in this dismal tale. Jha was quick to defend the local police officers and their reactions, "When she had come to file the complaint, we directed her to the concerned police station. In fact, our investigative team had even gone to speak to her, but they were unable to find her and her husband did not know of her whereabouts either."
He almost adds, "Who knows where she'd gone off to?"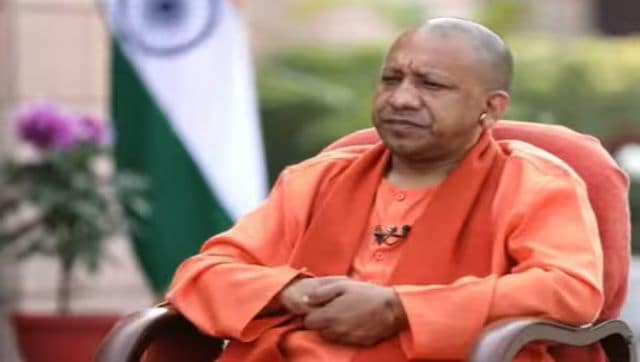 India
CM Yogi expressed optimism for the current trajectory, noting that Uttar Pradesh's growth rate ranges between 13 per cent to 14 per cent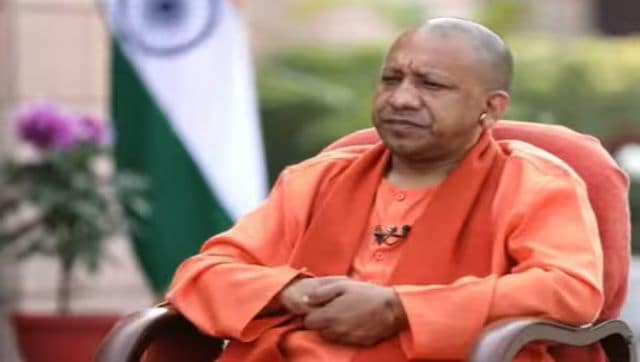 India
In an exclusive interview to News18, UP Chief Minister Yogi Adityanath on Sunday said that despite Covid challenge, the state doubled its GDP and per capita income as it made its development journey under the leadership of Prime Minister Narendra Modi
India
A police complaint has been filed and In-charge inspector Baradari, Bareilly has been directed to take appropriate legal action in the matter