Medha Patkar granted bail in case of abduction of govt employees, likely to be released today
Social activist and Narmada Bachao Andolan leader Medha Patkar, who was granted bail in an abduction case on Wednesday, is likely to be released on Thursday evening
Bhopal: Social activist and Narmada Bachao Andolan leader Medha Patkar, who was granted bail in an abduction case on Wednesday, is likely to be released on Thursday evening, informed sources said.
Patkar was granted the bail by the Indore High Court in Madhya Pradesh. She is in a Dhar jail for the last 16 days.
According to sources, Patkar, who was detained following her hunger strike to protest against the government's 'apathy' towards the resettlement of those displaced due to the Sardar Sarovar Dam project on Narmada river, got bail from the Indore High Court on Wednesday.
Amulya Nidhi, associated with Narmada Bachao Andolan, told IANS that the bail order could not reach Dhar jail on Wednesday. Therefore, Patkar could not be released.
On Thursday, the High Court's order would be presented before the Sub-Divisional Magistrate (SDM) Rishabh Gupta of Kukshi town. On the SDM's instructions, Patkar is expected to be released by evening, Nidhi said.
On 7 August, Patkar was detained by police and admitted to a hospital in Indore. On 9 August, Patkar, after being discharged from the hospital, was detained again when she was on her way to Barwani.
Four cases, including kidnapping, were registered against Patkar. The court gave her bail in all cases and the case of abduction was dismissed.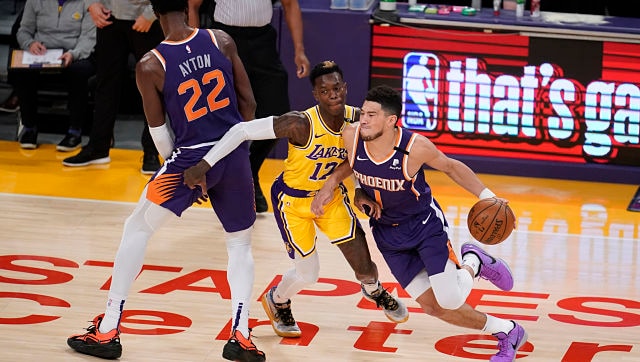 Sports
Phoenix took full advantage of the injury absence of the Lakers' Anthony Davis to dominate the defending NBA champions from early in the first quarter before romping to a comfortable win.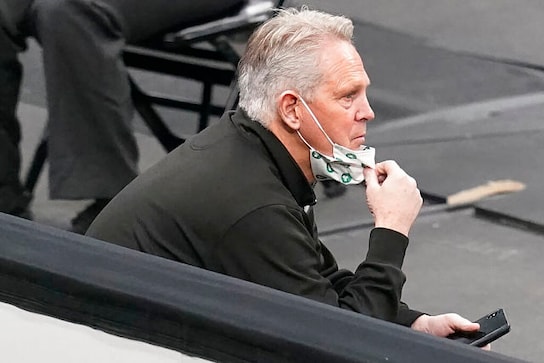 Sports
Danny Ainge, Boston Celtics' president of basketball operations, retired and coach Brad Stevens will move up to the front office to replace him. The moves came about 12 hours after the 17-time NBA champions lost to the Brooklyn Nets in Game 5 of their first-round playoff series
Sports
Anthony Davis missed half of the 72-game regular season because of a string of injuries. LeBron James, who missed more than 20 games this season with a high right ankle sprain.