MEA says 39 Indians on-board stranded ships in Chinese territory, in touch with local authorities
One vessel has been anchored in Hebei province since 13 June and has 23 Indians as crew, and the second vessel with 16 Indians is anchored near Caofeidian port since 20 Sept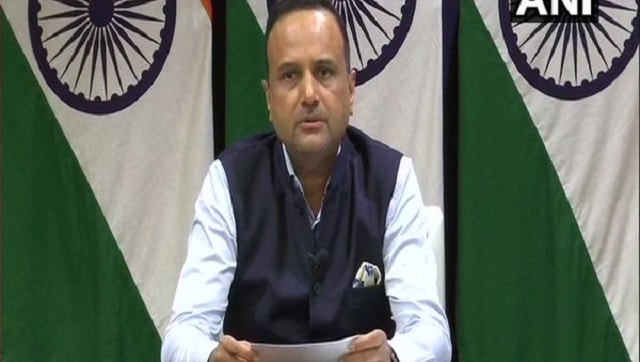 New Delhi: Thirty-nine Indians have been on board two stranded ships in Chinese waters for the past few months and India is in regular touch with China on the matter as well as to ensure that their humanitarian needs are taken care of, according to the Ministry of External Affairs.
External Affairs Ministry Spokesperson Anurag Srivastava said on Thursday that bulk cargo vessel, MV Jag Anand, has been on anchorage near Jingtang port in Hebei province of China since 13 June and it has 23 Indian nationals as crew.
Another vessel, MV Anastasia, with 16 Indian nationals as its crew, is on anchorage near Caofeidian port in China since 20 September, waiting for discharge of its cargo, he said at a media briefing.
"Our Embassy is in touch with the Chinese authorities. The Chinese authorities have conveyed that on account of various COVID-19 related restrictions imposed by the local authorities, crew change is not being permitted from these ports," he said.
Srivastava said the owners of these shipping companies as well as the receivers of the cargo have been made aware of the reasons for delay in unloading of the cargo.
"The government continues to be in regular touch with the Chinese authorities to seek a resolution of these issues at the earliest and also to ensure that the humanitarian needs of the crew are taken care of," Srivastava said.
World
Protests have sprung up across Shanghai and Beijing in the wake of a deadly fire in Urumqi, the capital of the western province of Xinjiang -- deaths that many blame on strict lockdowns preventing emergency services from reaching the victims in time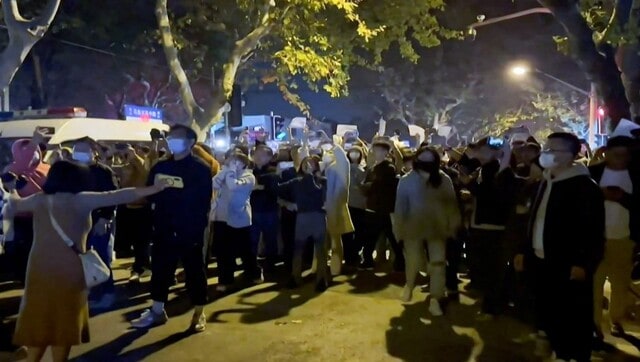 World
China's hardline virus strategy is stoking public frustration, with many growing weary of snap lockdowns, lengthy quarantines and mass testing campaigns
World
Demonstrators poured into the streets over the weekend in cities including Shanghai and Beijing, criticizing the policy, confronting police — and even calling for Xi to step down. Students at some universities also protested