MBA student in Hyderabad hangs herself during video call with boyfriend, police launches probe
An MBA student hanged herself during a video call with her boyfriend at a hostel in Hyderabad
Hyderabad: A 24-year-old MBA student allegedly committed suicide by hanging herself in her hostel room at Kompally in Hyderabad while reportedly on a video call with her friend in the early hours of Sunday, police said.
Police said that B Haneesha Chowdary hung herself while she was on a video call with her friend Dakshit Patel.
Patel, who saw Chowdary hanging herself, rushed to the hostel, broke open the door and managed to take her to a nearby hospital, police informed.
Hospital authorities declared her dead on arrival, they added.
"We don't have any confirmation that she committed suicide while the video call was on. However, she had spoken with her friend on video call before resorting to the extreme step. Her friend told us that the victim had said that she would hang herself. He also told us that he saw her hanging," an official attached to Petbasheerabad Police Station said.
The woman, from Anantapur district of Andhra Pradesh, was apparently angry after her friend expressed unhappiness over her attending a marriage, police said.
"A minor argument broke out between them after which she seems to have told him that she was going to end her life," the official said.
Police said that the victim's parents have filed a complaint and further investigations were underway.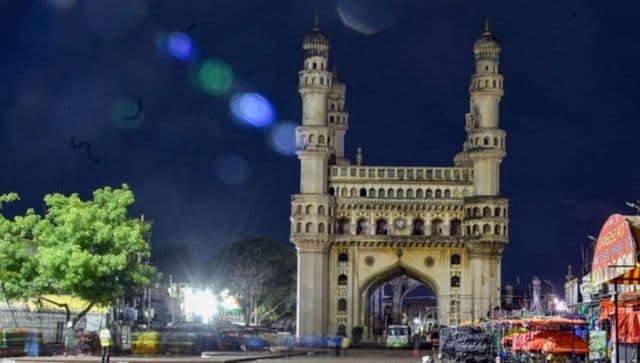 Politics
On 17 September 1948, the then-princely state of Hyderabad merged with the Indian Union. While the BJP-led Central government is planning to observe 17 September as 'Hyderabad Liberation Day', the KCR-led TRS government in the state will celebrate the day as 'Telangana National Integration Day'
India
The two women, pronounced to be in their early twenties, allegedly entered the Pooja Pandal vandalised the Durga idol using a spanner in Hyderabad's Khairtabad
India
Addressing an event today, Union Home Minister Amit Shah said that if not for Sardar Patel, Hyderabad would have taken more years to get liberated