Mayawati remains absent from Lalu's Patna rally, weakens RJD chief's position ahead of 2019 election
"If Akhilesh and Mayawati come together, which is very possible, then the BJP game is over" Lalu had said, according to a report in TheNewIndianExpress.
On Sunday, Lalu Prasad Yadav gathered political bigwigs such as West Bengal chief minister Mamata Banerjee and Samajwadi Party chief Akhilesh Yadav his 'BJP bhagao desh bachao' rally in Patna.
According to a report in the Hindustan Times, the Rashtriya Janata Dal (RJD) chief's intent was to put up a show of force against Narendra Modi, the BJP and Bihar chief minister Nitish Kumar in the aftermath of the collapse of the Grand Alliance.
By bringing Akhilesh and Mayawati, arch political rivals in Uttar Pradesh, together, Lalu hoped to send a signal to the Modi government: That the Opposition would not roll over quietly in the upcoming general election.
"If Akhilesh and Mayawati come together, which is very possible, then the BJP game is over," Lalu said, according to a report in TheNewIndianExpress.
But it seems that Lalu's grand ambitions are faltering at the outset, even as experts say that the Samajwadi Party-Bharatiya Janata Party combine in Uttar Pradesh could consolidate the Dalit and backward votes and would checkmate the BJP.
Both Rahul and Sonia deigned not to attend the meet, sending Congress general secretary CP Joshi in their stead.
But the person most conspicuous by her absence was Bahujan Samaj Party (BSP) leader Mayawati. In fact, her party had no presence at Lalu's rally.
According to a report in NDTV, Lalu's failure to gather all the A-listers from Opposition parties, serves as a prime example of the challenge it takes to corral more than a dozen different parties together. Forget getting them on the same page, Lalu couldn't even get them on the same stage.
And Mayawati has been the classic example of this.
The BSP chief has repeatedly rebuffed the RJD chief's repeated attempts to woo her for an electoral tie-up.
Mayawati steadfastly refused to attend the rally, saying she would not put in an appearance while Congress vice-president Rahul Gandhi was abroad.
RJD has been told that BSP wll share stage with a party only if it's decided in advance which party will contest on how many seats: Mayawati pic.twitter.com/IZf9sluJ5l

— ANI UP (@ANINewsUP) August 24, 2017
BSP will not participate in Patna rally: BSP chief Mayawati pic.twitter.com/DdErdRaMj4 — ANI UP (@ANINewsUP) August 24, 2017
Earlier, Mayawati gave every indication that she would not attend the rally, distancing herself from posters showing her with non-BJP leaders and condemning posters that surfaced on social media sites showing her in one frame with top non-BJP leaders as "mischievous and wrong."
This also isn't the first time Mayawati has publicly rebuffed Lalu.
According to a report in India Today, in July, she turned down his rather public offer of a Rajya Sabha seat from Bihar after she resigned from the Upper House in protest over allegedly not being allowed to speak on atrocities faced by Dalits,
Despite Mayawati's recent defeat in the recent 2017 Uttar Pradesh Assembly election, where her party won only 19 seats — down from 80 in 2012 and the lowest tally for the party since 1991 (12 seats) — she is still popular with a large number of Dalits and could help boost Opposition outreach to the group, according to a report in The Indian Express.
According to a report in Hindustan Times,  Mayawati, who has made played nice with both the SP and BJP in the past, is perhaps keeping her distance from Lalu because of a pending Central Bureau of Investigation (CBI) case against her.
Who needs whom?
However, some argue that it is in fact Mayawati who needs Lalu more than he needs her.
According to a report in Livemint, analysts say that time is running out for Mayawati and the lack of a political decision any time soon could cost her dear.
"The resignation itself was made to gain public sympathy and show that she cares about the Dalit cause. However with the fast dwindling Dalit support base, Mayawati needs to work on party outreach. For this, she has to have a public platform in the form of a Lok Sabha or Rajya Sabha seat given that the next UP Assembly election will only happen after five years," SK Dwivedi,  political analyst and professor of political science, Lucknow University, told the newspaper.
According to a News18 report, the NDA mocked the rally as 'Parivar bachao, rajniti chamkao' and criticised Lalu for putting on a rally at a time when so many in the state are reeling under a spate of severe floods.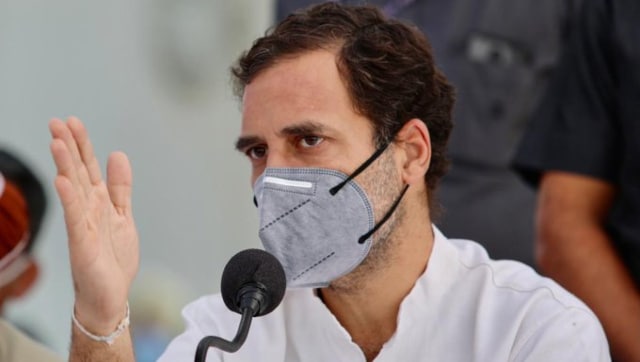 India
The Congress leader had asserted that any phone that he uses are tapped, adding that a Supreme Court-monitored probe should be ordered in the matter
India
Congress MP Ripun Bora claimed that the union minister's birthplace was Harinathpur in Gaibandha district of Bangladesh and he reportedly came to West Bengal for computer studies
News & Analysis
Pegasus is a spyware suite sold by Israeli company NSO Group to "vetted government clients". It is used to compromise and conduct surveillance on targeted Windows, Mac computers, and also Android and iOS smartphones