Massive fire engulfs Patna's GV Mall; 30 shops gutted, no casualties reported
A massive fire broke out at Patna's GV Mall located at the important Boring Road roundabout during the wee hours of Saturday morning
A massive fire broke out at Patna's GV Mall located at the important Boring Road roundabout during the wee hours of Saturday morning. And while it gutted several shops inside the mall and caused huge financial losses, there weren't any loss to life.
As reported by The Times of India, Arvind Kumar, SHO of Shree Krishna Puri police station, said that his patrolling team spotted the fire around 4:45 am from the ground floor of the mall building, after which emergency services were alerted.
Eight fire tenders were rushed to the spot to douse the fire, he was quoted as saying.
The mall had 30 shops, including a coaching centre, several restaurants and retail shops, all of which got were completely charred in the fire.
Firefighters took nearly three hours to douse the flames, which had spread from the ground floor to engulf the entire building. However, it was doused before it could spread to a nearby petrol pump and other residential complexes in the neighbourhood.
The reason behind the inferno is yet unknown, and the owners are calculating the amount of loss to property, but it's expected to run into several crores.
According to a report on India Today, the mall is owned by Rashtriya Janata Dal (RJD) MLA Narayan Yadav. The report also quoted the police as saying they will take necessary action against the builder of the mall once investigations are complete.
India
Hitting out at the Nitish Kumar-led government, Giriraj said that the incident has exposed the true face of the Mahagathbandhan dispensation under which criminal activities have seen a sudden spurt.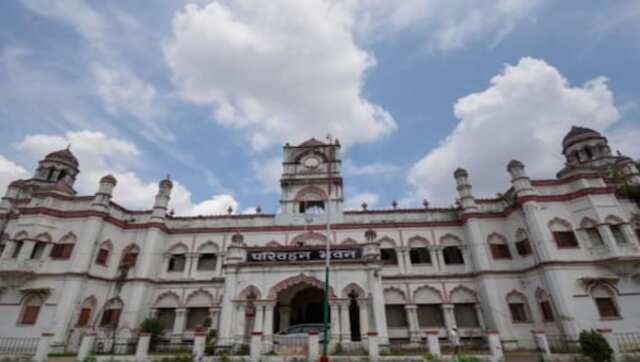 India
Bihar government had announced that the state cabinet has given its nod to build three five-star hotels in Patna, including one on Beer Chand Patel Road where the palace is built
India
Over-charging e-scooters could have led to the fire that spread to the hotel in Secunderabad and killed eight. Putting out fires in EVs with lithium-ion batteries is challenging as it requires 10 times more water than gas-powered vehicles