Maratha quota agitation: Toll rises to three after protester succumbs to injuries; violence continues in parts of Maharashtra
Doctors at the JJ Hospital said Rohan Todkar (25), who sustained multiple injuries to his head, hands and legs, died on Friday after being shifted to the state-run hospital at Byculla on Thursday.
Mumbai: A protester, who was injured in violence during the Maratha reservation stir on Wednesday in Navi Mumbai's Kopar Khairane, succumbed to his injuries on Friday, doctors said.
With this, the death toll in the violence that erupted across the state earlier this week now stands at three.
Doctors at the JJ Hospital said Rohan Todkar (25), who sustained multiple injuries to his head, hands and legs, died on Friday after being shifted to the state-run hospital at Byculla on Thursday.
Meanwhile, protests by the community demanding reservation in jobs and education continued in several parts of the state on Friday, officials.
Women, armed with rolling pins, held a protest march in Parli town in Beed district demanding the release of demonstrators who were arrested for allegedly indulging in violence during the agitation earlier this week, they said.
Similarly, protests were held in Pune, Nanded, Hingoli and Washim districts, where shutdown was observed and roads were blocked.
These protests, barring a few aberrations, were largely peaceful, they added.
Facing flak from the Maratha community representatives and the Opposition, which accused him of dillydallying on the issue, Chief Minister Devendra Fadnavis decided to convene an all-party leaders' meeting on Saturday to discuss the issue.
The decision was taken at a meeting chaired by the chief minister late last night and attended by senior BJP ministers, including Revenue Minister Chandrakant Patil, Girish Mahajan, Subhash Deshmukh and the party's state unit chief, Raosaheb Danve.
Meanwhile, Patil and some of his colleagues met Maharashtra Backward Class Commission Chairman Justice (retired) MG Gaikwad on Friday evening in connection with a survey that ascertained the backwardness of the Maratha community.
The delegation demanded that the report be submitted to the state government at the earliest.
The report was to be placed before the Bombay High Court, which was hearing a case in connection with demands for reservation for the community.
Former chief minister Narayan Rane, who met Fadnavis and also some protesters few days ago, today said the government was "capable of giving quota".
Rane added that he would facilitate a meeting between the chief minister and the community leaders in a day or two.
He, however, also advised the protesters "to not stretch things beyond a point" to ensure that the community did not suffer.
"I will facilitate communication between the chief minister and the Marathas in a day or two. I will convey the demands of the protesters and if the chief minister is okay with it, I will facilitate the meeting," he told reporters in Mumbai.
Rane said he would urge the chief minister to take a stand on the issue that the community could trust.
Amid the heightened activities centring around the reservation issue, Maharashtra Navnirman Sena (MNS) chief Raj Thackeray made a strong pitch for reservations based on economic status rather than caste.
His comments came a day after a decade-old video showing former chief minister Vilasrao Deshmukh making similar recommendations went viral on social media.
Addressing partymen in Pune, Thackeray said, "I have been saying this for long that economic condition, not caste, should be the only criterion to give reservation.
"Because when one community gets reservation, another one comes forward and that leads to conflict and creates hatred between communities...and there is no end to it."
So far, six MLAs have announced their resignation, expressing solidarity with the quota protesters.
However, only one of them, Shiv Sena's Harshvardhan Jadhav, tendered his resignation personally in the office of Assembly Speaker Haribhau Bagade.
Marathas, a politically dominant community that constitutes around 30 per cent of the state's population, have been demanding a 16-per cent reservation. The community members had earlier taken out silent marches across the state to highlight their demands.
The stir, however, turned violent earlier this week with the protesters pelting stones, torching vehicles, blocking roads and stopping train services in several parts of the state.
The violence began after a 27-year-old protester from Aurangabad jumped to his death in Godavari river on 23 July. Another demonstrator from the same district had consumed poison and died a day later.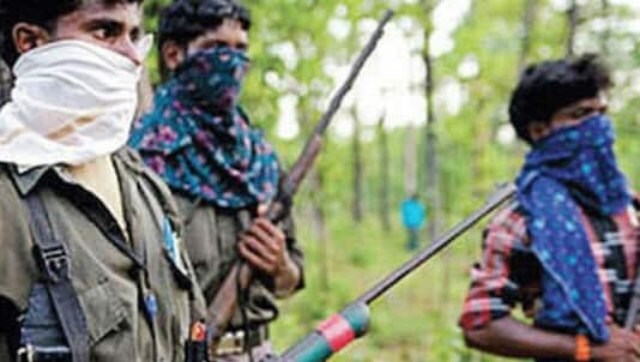 India
Apart from a large number of Maoists killed, their geographical influence has, according to the Ministry of Home affairs, shrunk to 41 districts in the country from 96 districts in 10 states in 2010.
India
Such passengers will also undergo RT-PCR test on second, fourth and seventh day of their arrival, the authority said in its latest guidelines.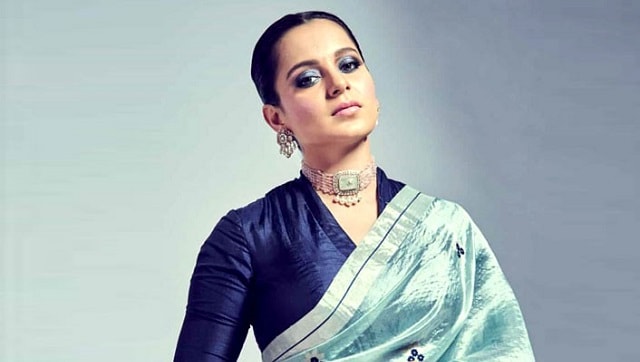 India
Yusuf Parmar, national general secretary of the NCP's minority wing, filed the complaint at the magistrate court at suburban Borivali under IPC Section 124A