Maratha Kranti Morcha to hold 'biggest rally' in Mumbai on 9 August, marking a year of silent protests
After organizing several protest marches since 2016, the Maratha Community will now be taking out its biggest ever protest rally in Mumbai on 9 August.
After organising several protest marches since 2016, the Maratha community will now be taking out its biggest-ever protest rally in Mumbai on 9 August. The Maratha Kranti Morcha was formed last year by a number of organisations from the Marathi community.
Speaking to The Indian Express, Sanjiv Bhor, a member of the steering committee said, "At recent meetings, Sakal Maratha Samaj – the apex body of the community, formed a steering committee to take the agitation forward and accordingly biggest ever march would be taken out in Mumbai to mark completion of one year of the protest marches. The community has already submitted memorandum with a list of 20 prime demands by the community to the state government."
The Indian Express had earlier reported that several rallies planned before had been cancelled due to several reasons. Its last biggest silent protest rally that was held on 25 September saw an attendance of 25 lakh, including women, children and the elderly. However since then, there have been no major rallies. The November rally in Delhi had to be cancelled due to demonetisation while its 6 March rally had clashed with board examinations. In total, 49 rallies have taken place in almost all districts of Maharashtra till now.
The Muk Morcha is known for holding rallies without any political support. Till now, it has not allowed any political leader to take part in its rallies. Sakal Maratha Samaj member Nanasaheb Patil told The Hindu, "The code of conduct for the rally will be the same. There will be no slogan-shouting and everyone will march silently and peacefully. A meeting will also be held on 6 June in Raigad fort, where the members will take a pledge to continue the struggle for the welfare of the community."
Although demands for reservations and amendments to Scheduled Caste and Scheduled Tribe (Prevention of Atrocities) Act, 1989 to prevent its misuse have been around for a while, it was last year that the dominant caste in Maharashtra — that makes up over 20 percent of the state's population — began mass agitations against the ruling BJP government. This was triggered by the gruesome rape and murder of a 15-year old girl in Kopardi village in Ahmednagar district. They have also demanded loan waivers for farmers to curb suicides and guaranteed rates for agricultural produce.
Find latest and upcoming tech gadgets online on Tech2 Gadgets. Get technology news, gadgets reviews & ratings. Popular gadgets including laptop, tablet and mobile specifications, features, prices, comparison.
Politics
In an exclusive interview with Network18 group editor Rahul Joshi, Amit Shah delved into a range of topics, including the BJP's political relations with its former ally Shiv Sena in Maharashtra
India
Sameet Thakkar was told by a court to appear before VP Road police station in Mumbai on 5 October. He had allegedly slipped out without submitting his mobile phone or laptop as mandated, an official said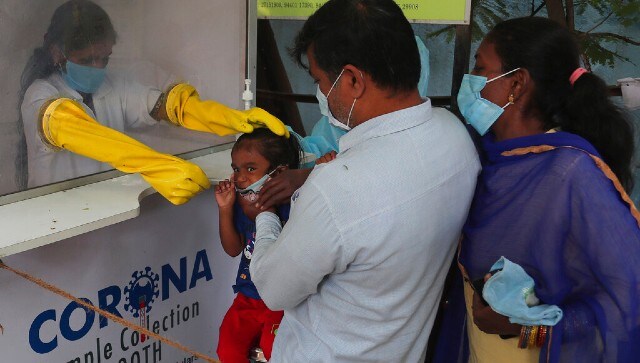 India
As COVID-19 cases continued to rise in Maharashtra, former chief minister Devendra Fadnavis announced on Saturday said that he had tested positive for the novel coronavirus