Twin blasts rocked the city of Hyderabad leaving 12 dead and 78 injured. The blasts occured a little after 7 pm at Dilsukhnagar. Major cities across the country have been put on high alert.
Here are some reactions that have come in:
Prime Minister Manmohan Singh:
"Strongly condemned the bomb blasts in Hyderabad. This is a dastardly attack, the guilty will not go unpunished."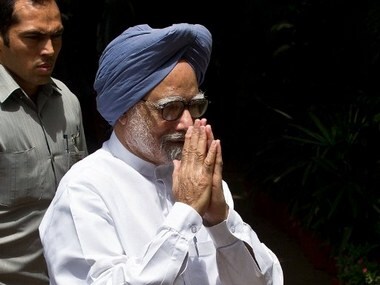 BJP President Rajnath Singh:
"I express my condolences to the family members of those killed in the blast. This is a condemnable incident. I hope the government will take appropriate action to provide immediate and adequate relief to those injured in the blast."
Home Minister Sushilkumar Shinde:
"Too early to say anything (on terror links) and only an investigation will reveal it. We had information for the last two days about possible attack by terrorists which was shared with all the states."
Andhra Pradesh Chief Minister KK Reddy:
"Our government will bear all medical expenses of the injured. Families of those killed will get Rs 6 lakh each."
Home Secretary RK Singh:
"Our NIA team is also reaching as it has a hub there. The NIA officials are there at the site. Our IG NIA is also going from here. The post blast investigating team of NSG is also going."
MIM leader Asaduddin Owaisi:
"Let's leave behind politics, this is an attack on our country. We should not allow these terror elements to succeed."
Gujarat CM Narendra Modi:
"News of blasts in Hyderabad is saddening. My condolences to the families of those who lost their lives. Praying for peace & calm there."
Updated Date: Feb 22, 2013 09:45 AM