Manipur fake encounters probe: SC pulls up CBI's SIT for not registering required FIRs
The Supreme Court came down heavily on the CBI's SIT, probing alleged extra-judicial killings and fake encounters by the Army, Assam Rifles and police in insurgency-hit Manipur, for not registering the required number of FIRs as directed by it earlier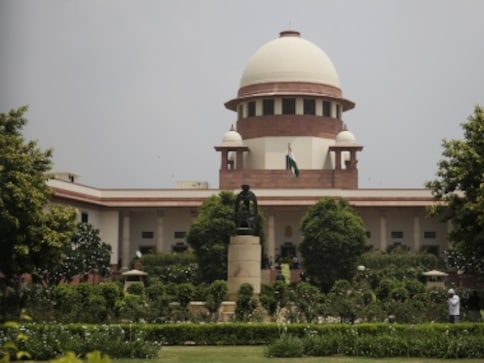 New Delhi: The Supreme Court on Tuesday came down heavily on the CBI's SIT, probing alleged extra-judicial killings and fake encounters by the Army, Assam Rifles and police in insurgency-hit Manipur, for not registering the required number of FIRs as directed by it earlier.
The apex court directed the Special Investigation Team (SIT) to lodge 30 more FIRs on or before 31 January this year, after the SIT informed it that it has registered 12 FIRs to date.
A bench comprising justices Madan B Lokur and UU Lalit directed the probe team to complete by 28 February this year, its investigation into 12 cases lodged by them and file the final reports before the concerned court.
The bench, which perused the first status report filed by the SIT, posed searching questions to it.
The bench asked why all the FIRs have not been registered yet despite its 14 July order last year.
It directed that all the subsequent status reports, to be filed before it by the SIT, should have the approval of the CBI director.
The bench also asked the CBI director to monitor the progress in the investigation and posted the matter for further hearing on 12 March.
The apex court had earlier said it appeared that matters related to the probe into alleged fake encounters in Manipur were not being taken up seriously by the SIT.
The top court had on 14 July last year set up an SIT comprising five CBI officers and ordered registration of FIRs and probe into the alleged extra-judicial killings in Manipur.
It had asked the CBI director to nominate a team of five officers for the SIT to lodge the necessary FIRs and complete the investigation into alleged fake encounters by 31 December last year.
The apex court, which is hearing a PIL seeking probe into 1,528 alleged extra-judicial killings, had in July last year ordered registration of an FIR in 81 cases.
These cases include 32 probed by a Commission of Enquiry, 32 cases investigated by judicial enquiries and high courts, 11 cases in which compensation has been awarded by the National Human Rights Commission (NHRC) and six cases probed by a commission headed by former Supreme Court judge Justice Santosh Hegde.
India
The apex court is hearing arguments on a batch of petitions challenging the Karnataka High Court verdict refusing to lift the ban on hijab in educational institutions of the state that have prescribed uniforms
India
The plea contended that non-availability of drugs at the Anti Retro Viral Therapy Centres of the National AIDS Control Organisation results in hampering ARV treatment of the people living with HIV/AIDS
India
The former chief minister said that since few parties had backed the NC's stand on the revocation of Jammu and Kashmir's special status, so he does not expect that if any other party were to come to power at the Centre, it will restore it