Manipur election 2017: Muslim community can swing fortune of politicos in 10-odd seats
Muslims have traditionally sided with either the Congress or the Manipur People's Party. But with the MPP just fielding three candidates, the Congress is looking to win over Muslim votes
Imphal: As in many other states, Manipur too has its Muslim vote bank to sway fortunes of the political parties in an election, constituting nearly nine per cent of the electorate.
In more than a dozen Assembly constituencies, the Muslim community, locally known as 'Pangal' or 'Meitei Pangal', can swing results.
The direct clout of the Muslim vote bank in more than 3-4 seats and ability to become a deciding factor in 7-8 more help them hog the attention of all political parties.
The community has produced prominent leaders, including a chief minister back in the 70s.
Muslims have traditionally sided with either the Congress or the Manipur People's Party. But with the MPP just fielding three candidates, the Congress is looking to win over Muslim votes, especially in the valley where it is in a direct contest with the BJP.
"The Muslims have always voted for us. Last time, three of our Muslim candidates won the elections. The state government has taken various steps for the development of Muslims in the state," State Congress president T N Haokip said.
The Congress government had announced a four per cent reservation for the Muslim community in the state in government jobs in 2006. It had also taken several steps to promote higher education among the community members.
"We are not a communal and divisive force like the BJP which preaches the ideology of Hindutva," a senior Congress leader said.
But with the Modi government coming to power at the Centre in 2014, the BJP's Manipur unit hoped to reap electoral benefits riding on the Modi wave and anti-incumbency against the Congress government.
But the BJP during its ticket distribution had disappointed Muslim aspirants with only one candidate from the community.
The Congress had three in its list.
Md Anwar Hussain, the sole Muslim candidate of BJP, is contesting from the Lilong constituency which has the largest Muslim population in the state.
Out of 17 aspirants who had sought party tickets to contest five Assembly seats, only Anwar Hussain was lucky.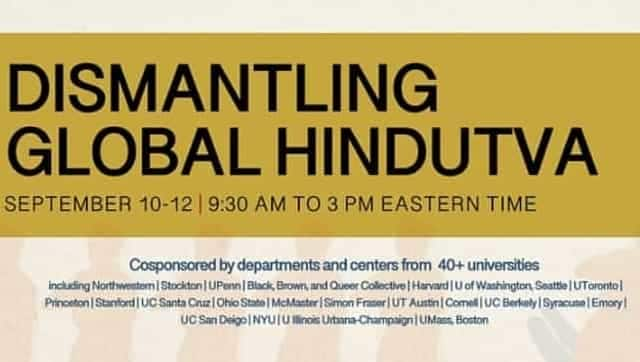 India
The Hindu dharma represents the world's most ancient continuously practised, indigenous spiritual and philosophical tradition
India
Those that support DGH claim it takes aim at Hindutva and not Hindus, while those against it call it a thinly-veiled disguise for a Hindu-phobic campaign
India
Indian culture accommodates diverse opinions and respects other faiths, Bhagwat said while speaking at an event in Mumbai