Man ties wife to tree, thrashes her with sticks and belt for seven hours in Bulandshahr, is finally arrested
A 25-year-old woman, suspected of having an affair, was brutally thrashed by her husband in public in Uttar Pradesh's Bulandshahr district on the orders of a village panchayat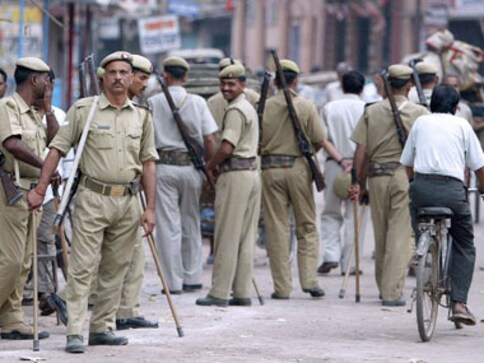 A 25-year-old woman, suspected of having an affair, was brutally thrashed by her husband in public in Uttar Pradesh's Bulandshahr district following the orders of a village panchayat. The police has arrested the woman's husband, a former panchayat head, and his son after a video clip of the incident went viral on social media. The woman has also alleged that following the incident, she was dragged inside the house and molested by a few men.
According to a report in The Times of India, police said that the incident took place in Longa village of Bulandshahr's Syana region on 10 March, but the video became viral only on Thursday, following which an FIR was registered. Seven persons were named in the FIR, while a dozen unknown persons were also mentioned.
Woman publicly beaten up by husband on a village panchayat's orders for allegedly eloping with another man in Bulandshahr. According to Praveen Ranjan Singh, SP Bulandshahr, 'Police arrested the woman's husband, former panchayat head & his son in the matter'. (22.3.18) pic.twitter.com/B3EX2LtaIo

— ANI UP (@ANINewsUP) March 23, 2018
In the 73-second clip, the woman can be seen with her hands ties to an overheard branch of a tree. She is repeatedly beaten with what seems to be a leather belt by a man in a green shirt and a jacket, a report on Hindustan Times said. The woman can be heard grunting and screaming after every hit. Her husband can be heard shouting "ab bhaag ke dikha", according to The Times of India report.
The woman had allegedly eloped with a village youth, the report added. It said that the woman's complaint also alleged that later she was molested by a few men. According to The Times of India, the woman further alleged in her complaint, "I had gone with our neighbour Dharmender Lodhi but after five days a few villagers brought us back to village on 10 March. From 7 am till 2 pm, my hands were tied to a tree and in full public view, thrashed by my husband Saudan Singh with belt and sticks. A few did protest but no one came forward to rescue me. Later, a few village men took me inside our house and molested me, labeling me a prostitute. The former pradhan of the village even made a video of my humiliation. I was then asked to remain quiet, or I would be killed, they said."
The Hindustan Times quoted Bulandshahr superintendent of police Praveen Ranjan Singh as saying, "Former pradhan Shersingh, his son Shravan, and the woman's husband Saudan have been arrested. Raids are underway to arrest other accused."
also read
Explainers
Gangster-turned-politician Mukhtar Ansari has been sentenced to life imprisonment for the 30-year-old murder of Congress leader Awadhesh Rai. The convicted five-time MLA has around 61 cases of land grabbing, extortion, and murder against him and has been incarcerated for more than 15 years
Sports
The meeting was called in Kurukshetra of Haryana today after Soram Sarv Khap panchayat on Thursday reserved its decision following the meeting in Muzaffarnagar on the wrestlers' protest.
Explainers
The accused in the murder of a minor girl in New Delhi's Shahbad Dairy area was arrested after he made a phone call to his father. According to the police, following the event, he fled and went to his relative in Bulandshahr to hide