Mamata Banerjee's nephew Abhishek sends legal notice to Amit Shah; TMC youth leader demands apology 'defamatory statements'
Youth Congress president Abhishek Banerjee, nephew of Mamata Banerjee, sent a legal notice to Amit Shah alleging defamatory statements against him at a public rally on 11 August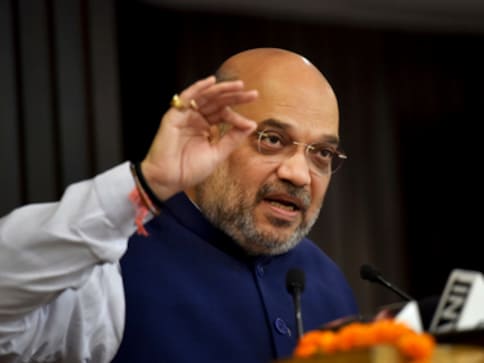 Kolkata: Youth Congress president Abhishek Banerjee, nephew of West Bengal Chief Minister Mamata Banerjee, Monday sent a legal notice to BJP president Amit Shah alleging defamatory statements against him at a public rally on 11 August here.
"The legal notice demanding an apology from Shah for allegedly making defamatory statements against Abhishek Banerjee, a Lok Sabha MP, was sent to the state BJP headquarter here," his lawyer Sanjay Basu said.
Basu asked Shah to "issue an unconditional apology in an appropriate press conference within 72 hours from receipt of the instant notice retracting the virulent and mala-fide statements made against my client."
The notice to Shah said, "In the course of your speech you had made various allegations against my client by making a flimsy and thinly veiled reference and/or insinuation to the "bhatija" (nephew) of the Hon'ble Chief Minister of the State of West Bengal.
"Since, it is well known that my client is the nephew of Mamata Bannerjee and is actively involved in politics, the contents of your speech left little to the imagination of my client's well-wishers that you were referring to my client."
The lawyer claimed that the "false statements" against his client has caused grave loss and prejudice to his client's reputation amongst his well-wishers and the citizens of India.
Basu said his client Abhishek Banerjee "denies the allegation that he is involved in any purported diversion of public and/or government funds to the tune of Rs 3,59,000 crore or any other sum purportedly allotted from the Centre to the State of West Bengal."
He sought Shah desist from making or circulating any defamatory comments, statement, causing publication of the same in any media against his client.
Find latest and upcoming tech gadgets online on Tech2 Gadgets. Get technology news, gadgets reviews & ratings. Popular gadgets including laptop, tablet and mobile specifications, features, prices, comparison.
India
Taking to Twitter, both leaders slammed the Central Government, claiming that the UT administration is blocking candidates opposed to the BJP from campaigning by using security as an excuse
Politics
Congress chief spokesperson Randeep Surjewala made the remarks after Union home minister Amit Shah Tuesday termed the People's Alliance for Gupkar Declaration (PAGD) an "unholy global alliance" that along with the Congress wants to return Jammu And Kashmir to the era of terror and turmoil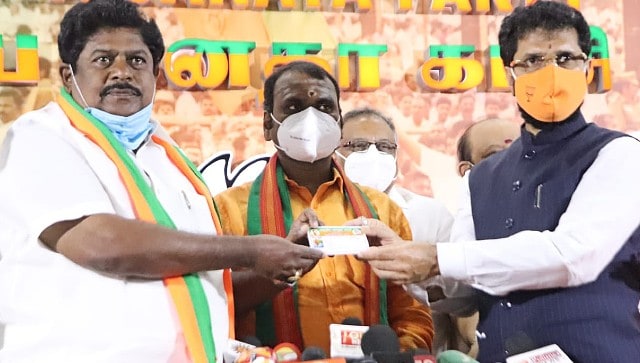 Politics
A veterinary doctor and agriculturist, KP Ramalingam hails from Salem district and belongs to the Gounder community, which holds sway in the western region of Tamil Nadu