Mallya made liberal use of perks as Rajya Sabha MP
Lucknow: Liquor baron Vijay Mallya may be a billionaire, but he did not hesitate to claim amounts as little as Rs.20,000 as perks to which he was entitled to as a Rajya Sabha MP, a reply to an RTI query has revealed.
In response to a Right to Information query by a Bareilly-based activist Mohammad Khalid Jeelani, the Rajya Sabha secretariat disclosed that the liquor baron -- convicted in a dud cheque case and facing a non-bailable warrant for defaulting on bank loans of around 9,000 crore -- regularly pocketed Rs.50,000 per month as a parliamentarian's salary as well as other perks like constituency allowance and telephone reimbursements.
Jeelani told IANS that he was "shocked by the findings as Mallya was known for his flamboyant lifestyle - 'living life kingsize'".
The reply also revealed that while Mallya had not availed of any airfare reimbursements, he happily availed of all other perks and emoluments as member of the upper house of parliament.
Mallya, 61, received Rs.50,000 as Rajya Sabha MP's salary and Rs.20,000 per month as constituency allowance between July 1, 2010, and September 30, 2010. He also pocketed the enhanced sum of Rs.45,000 under this head ever since.
The billionaire also drew Rs.6,000 per month toward office expenses in the same period and Rs.15,000 thereafter.
Mallya also raised a bill of Rs.1.73 lakh on calls from his official phone number. Up to 50,000 local calls are free for a Rajya Sabha MP.
However, he did not raise any bills against water and power consumption and medical expenses.
Mallya was elected to the upper house in 2002 as an Independent member from his home state Karnataka with Congress and Janata Dal-Secular support.
In 2010, he was re-elected for a second term, this time with the backing of the Bharatiya Janata Party (BJP) and the JD-S. His tenure will end in July.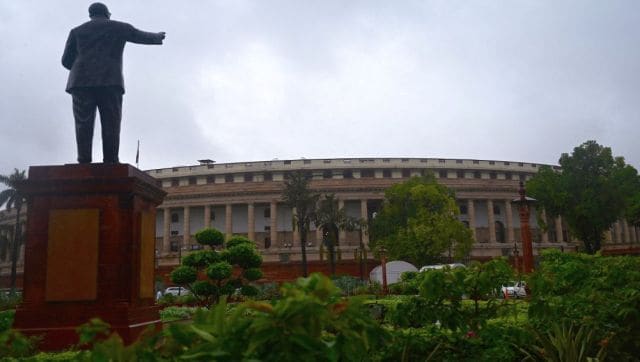 India
Prime Minister Narendra Modi along with Rajya Sabha Chairperson M Venkaiah Naidu, and Lok Sabha Speaker Om Birla will launch the new channel on International Day of Democracy
India
Ghosh was among those suspended during the ruckus in Rajya Sabha in the recently concluded Parliament session where both MPs and marshals were allegedly injured
India
Dev has been a MP in the Lok Sabha from the Silchar seat in Assam but lost the elections in 2019