Mahatma Gandhi death anniversary: Delhi HC unhappy over 'pathetic' condition of freedom fighter's Rajghat memorial
Anguished over the 'pathetic state of affairs' at Mahatma Gandhi's memorial at Rajghat in New Delhi, the Delhi High Court on Tuesday said that hardly anything is being done to maintain the place which is visited by every international leader who comes to India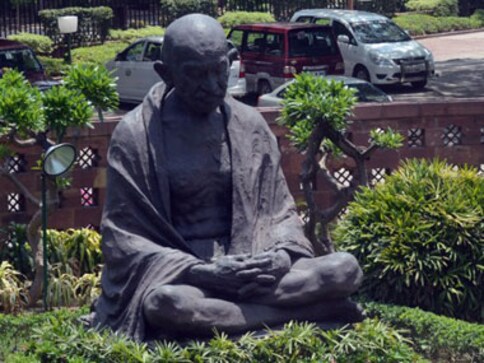 New Delhi: Anguished over the "pathetic state of affairs" at Mahatma Gandhi's memorial at Rajghat in New Delhi, the Delhi High Court on Tuesday said that hardly anything is being done to maintain the place which is visited by every international leader who comes to India.
As the nation observed the 70th death anniversary of Mahatma Gandhi on Tuesday, a bench of Acting Chief Justice Gita Mittal and Justice C Hari Shankar said that the authorities should not need court orders to perform their duties.
After seeing the recent pictures of Rajghat and the poor condition of toilets there, the bench said, "Hardly anything appears to have been done by the Rajghat Samadhi Committee to maintain Rajghat. This shows a pathetic state of affairs."
"Is this the condition of Rajghat. There is no single person who comes to India and does not go to Rajghat in Delhi and Taj Mahal in Agra. Every international leader goes there," the bench observed.
It appointed advocate Satyakam as a local commissioner to visit Rajghat along with the counsel for parties and file a report after inspecting the place.
The bench listed the matter for further hearing on April 15.
The court was hearing a public interest litigation (PIL) which alleged that Mahatma Gandhi's memorial was not being properly maintained.
The court had earlier expressed displeasure over keeping a donation box at Rajghat, saying this was a "disrespectful" gesture to the Father of the Nation.
It had also directed the chief engineer, Central Public Works Department to personally inspect the Rajghat Samadhi and all related premises.
Petitioner Shyam Narayan Chouksey has claimed that the memorial "was not at all being properly and cleanly maintained", and despite being brought to the notice of the Committee and Ministry of Urban Development (MoUD), there has been no change in the situation.
In the PIL, Chouksey has submitted photos of alleged deficiencies that he had come across during his visit to the monument in 2014 and then again in 2015 and 2016, when he claimed the situation had worsened.
He has alleged there were betel stains at the entrance, broken floor tiles, rubbish lying all around the monument, the white marble has turned black due to lack of cleaning while the green carpet laid for visitors to walk was damaged.
Two toilets were in very poor condition and unclean, and at many places sewage lines are exposed and filled with garbage, becoming a "breeding place for mosquitoes and other insects".
India
The life of the spirited social reformer, lion-hearted freedom fighter, astute politician, and the 'Father of the Nation' has been recorded in legions of books, innumerable movies, and several documentaries, which deliver a lot about his greatness
India
Gandhi started various movements to fight against British rule, such as the Quit India Movement and the Dandi March
India
Gandhi frequently spoke about prohibition of alcohol and even encouraged women to picket liquor shops. He was one of the biggest proponents of the temperance movement in the country