Maharashtra's unemployed say MUDRA, Skill India ineffective; demand unemployment allowance, filling of govt vacancies
Now Student Federation of India, Maharashtra is also organising meets for educated unemployed youth under Yuva Vidyarthi Jagar Jatha from 4 February across Maharashtra.
Pune: Vinod Kate, a 24 years old engineer from Shivali village in Beed district has been trying to find a job that would suit his educational qualification for two years, but with no luck.
When he heard of Educated Unemployed Meet being held at Beed he made sure to attend it with the hope that he might get a direction in his endeavour to search for a job. But he met over 500 youth like him who despite holding degrees, remain unemployed.
They had held the Educated Unemployment Meet in Beed district in Maharashtra on 27 January, seeking employment either in public or private sector, or at least the benefit of unemployment allowance for educated unemployed youth.
More such meets are lined up at other districts of Maharashtra, including Latur, Nanded and Pune. As the state has not been filling existing vacancies and no jobs are being created in private sector, more and more number of youths are becoming jobless despite having qualification. And hence, a few social workers under the umbrella of Surajya Sena have started organising such meets to highlight the issue.
Subhash Ware, a social activist from Pune, explained the need to highlight the need to increase employment opportunities. "We have been interacting with youth across the state while working for anti-corruption campaign. And during our interactions, we learnt that they are in dire need of jobs either in government or private sector. No new jobs are being created and the posts that exist, are also being cut down. Economy of any nation depends on job creation," he said.
Yogesh Jadhav, social activist from Mumbai, said, "There are 1.75 lakh vacancies at different posts in all government department in state, as per information I received under RTI filed a month ago. Number of vacancies in state police force is more than a lakh. And since 2012, state government has stopped recruitment for various posts, citing lack of funds to pay salaries. More number of permanent vacancies are being converted to contractual posts. Recently, the state has decided to cut down a few thousands government posts. What will the youngsters do without jobs?"
Last year more than seven lakh students appeared for Maharashtra Public Service Commission exam to fill just 69 posts.
When asked why youth should depend on government jobs only, when government schemes like MUDRA and Skill India are launched to promote self-emplyment and job creation in private sector, Jadhav said, "We don't claim that only government jobs are the answer to unemployment. But in USA there are 72 government employees per 1,000 people while in India the ratio remains at 14 government employees every 1,000 citizens. So the government cannot push away its responsibility and has to fill vacancies for better administration. Of course job creation in private sector is equally important."
Vasishtha Bade, one of the organisers of the meet held at Beed, put focus on how the schemes like Pradhan Mantri MUDRA Yojana and Skill India are utter failure on ground level. "I have been in social work for over five years. When I applied for loan under PMMY, I was asked for security amount and guarantee of three people having account in that banks. Though government is making claims about the success of the scheme showcasing huge numbers, in reality youth find it extremely difficult to get loans from the bank under the scheme," he said.
Kate said, "despite submitting all documents required by the State Bank of India in Beed, my loan under MUDRA scheme was not approved. As far as Skill India training is concerned, it's of no use. The training is insufficient to get jobs even in Beed, forget places like Pune or Mumbai. I have done a course at one of the Skill India training centre in Beed as well. My parents are farmers and toil at our small patch of land. They have been hoping that I would secure a job once I finish my college. But I have not been able to do it and I cannot see them working hard at the farm. But it is not ending anywhere. You will find many of the youth like me here in Marathwada."
Subhash Ware said, "Our major demands are give jobs to unemployed or give Rs 10,000 per month as unemployment allowances. Regularise those who are working on contract and also fill all vacant posts immediately. Exam fees should be lowered as per central government standards like Rs 50 or so. Recruitment in government posts should be transparent. We also want 50 percent reservation for youth from the state for central government posts that are based in Maharashtra. Everybody who applies for loan should get a loan under MUDRA scheme, and Skill India should be made more effective so that youth would get work with these skills."
Bade said, "we are asking such youth to fill forms with details of their qualification and we are going to send them to Chief Minister Office. We got 1,000 forms in Beed meet and we expect over 10,000 in three more meets. Then we will approach the state."
Now Student Federation of India, Maharashtra is also organising meets for educated unemployed youth under Yuva Vidyarthi Jagar Jatha from 4 February across Maharashtra.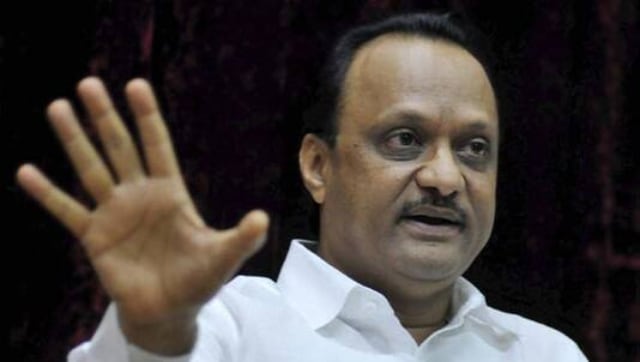 India
Last month, the Supreme Court had struck down the state govt's law granting quota to Marathas in college admissions and public jobs, terming it 'unconstitutional'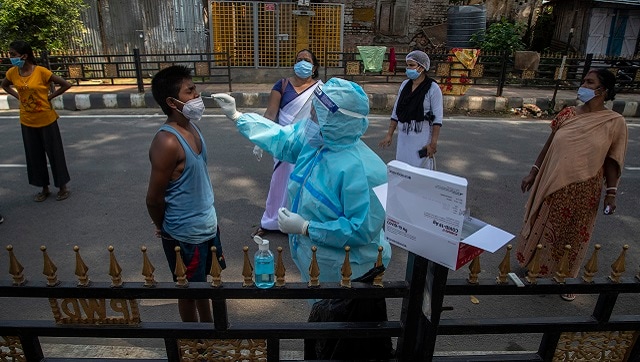 India
Meanwhile, state capital Mumbai reported 866 fresh cases on Saturday pushing the cumulative total to 710,807. Currently, there are as many as 16,135 active cases in the city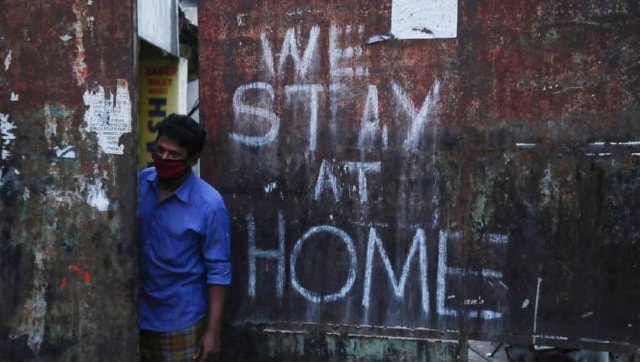 India
The Chief Minister's Office said that the lockdown has not been lifted in the state as COVID-19 has not been controlled completely yet