Maharashtra monsoon update: Heavy rains turn 'dry' situation 'wet' in Marathwada; downpours expected over next 3 days
Spells of heavy to very heavy rain in Maharashtra — especially Marathwada, Vidarbha and the Konkan region — indicate a revival of the monsoon in the state
Spells of heavy to very heavy rain in Maharashtra — especially Marathwada, Vidarbha and the Konkan region — indicate a revival of the monsoon. The Indian Meteorological Department has also forecast heavy to very heavy rain in the state (particulary Marathwada, Vidarbha, Konkan and Mumbai) over the next 48 hours as well. Heavy rains lashed the Mumbai Metropolitan Region (MMR) and the Marathwada region that was heading towards a drought. More than 150 mm of rainfall was recorded across the eight districts of the Marathwada region on Sunday and Monday.
Between 7 June and 19 August, Marathwada had received only 38 percent of expected rainfall. Due to the long dry spells, crops like soybean, oilseeds, sugarcane, jowar had already been destroyed. But since the heavy rains began across region, there is a possibility of a wet drought. This will represent a major loss to farmers.
All nine talukas of Aurangabad district have received satisfactory showers. Latur at 105 percent and Nanded at 101 percent recorded the highest average rainfall in Marathwada. According to the IMD, Nashik and some cities in north Maharashtra including Jalgaon, Dhule and Nandurbar will continue to witness heavy rains over the next 48 hours.
The IMD had predicted rainfall across Marathwada in August and September, but farmers were in no mood to believe the predictions. Maruti Khetle, a farmer from Parbhani said, "The weather department had predicted good rains in June and July. So, we invested more in the Kharif season but we have already lost our money after the absence of rains since mid-June and the whole of July. Always IMD prediction fail, but this time heavy rainfall in August and September was accurately predicted."
Over the past 48 hours, five people have lost their lives due to the rainfall in Marathwada. The Parbhani, Nanded and Latur districts have seen greater losses of crops due to heavy rainfall. The average rainfall in other districts of Marathwada is 65 mm. Osmanabad received good rainfall after almost two months, while Beed received rainfall after a month's time. Rain and thundershowers will continue to lash many places across the Vidarbha, Konkan and Goa regions too.
Heavy rains raised some hopes of the farming community in Marathwada region. The state agricultural department has already projected losses of up to 50 percent in some of the areas worst affected by the lack of rainfall.
As per official data, Marathwada only received 25 percent of normal rainfall during August, while Aurangabad district has been supplied water tankers till 20 August. Around 2.75 lakh people are dependent on water tankers waters, said a senior official from the Mantralaya.
India
IMD points out that "even though colour code criteria used by all the centres are the same, it is not necessary that the colour code used for subdivisional warning will be the same as the colour code used for any district in that subdivision"
India
Some people might still be trapped under the rubble and the search and rescue operations were on, according to civic and fire brigade officials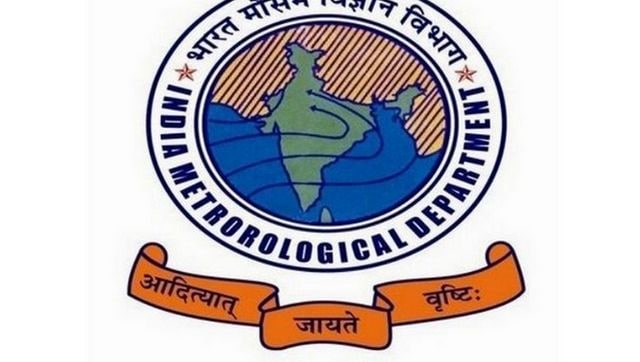 India
The weather department attributed this record precipitation for the month of May to two back-to-back cyclones and western disturbances