Maharashtra farmers strike: Shiv Sena warns ally BJP, says 'lava of farmers' pain' will create havoc
The Shiv Sena on Tuesday warned its ally BJP to take lessons from the ongoing farmers strike in Maharashtra
Mumbai: The Shiv Sena on Tuesday warned its ally Bharatiya Janata Party (BJP) to take lessons from the ongoing farmers strike in Maharashtra and cede to their demands or else the "lava of farmers' pain" will create havoc for it.
The Sena also claimed that the government was mulling to close down internet services in Nashik and asked if it compares "Nashik with unpeaceful Kashmir and protesting farmers with the anti-nationals who throw stones at the army".
"The fire of farmers anguish cannot be doused merely by making promises. Monday's Maharashtra bandh was a challenge to the government. If appropriate lessons are not learnt by the government, the lava of farmers' pain will create havoc for it," the Sena said in an editorial in party mouthpiece Saamana.
The Sena said that this is only a beginning of the fight for farmers' rights and that this stir would go on until the last of demands are met by the government.
It added that the Sena will continue to support the strike until the end.
The Sena said that instances of violent protests should be seen as an outburst of farmers' anger towards government apathy.
"Will farmers be understood at least now ?" it questioned.
The edit also noted that the government will slowly feel the pinch of the unity of farmers and will be forced to give in to their demands of a complete loan waiver and a good price for their agricultural produce.
Politics
The ruling Trinamool Congress looks set to retain power in West Bengal with the party having already crossed the halfway mark headed for over 200 of the state's 292 seats that went to the polls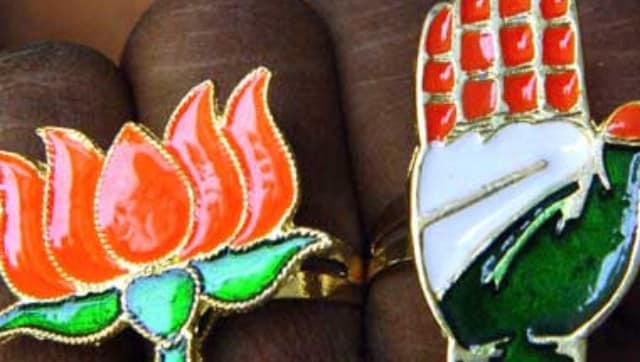 Politics
The significance of the region can be understood from the fact that it accounts for 25 Lok Sabha seats, more than half of which come from Assam alone
Sports
With Tokyo and other areas already under emergency orders until the end of May, three more regions - including northern Hokkaido, which will host the Olympic marathon - are set to join them.