Maharashtra farmers' strike: Relief for protesters as Devendra Fadnavis announces Rs 34,000 cr loan waiver
Chief Minister of Maharashtra Devendra Fadnavis announces scheme to provide Rs 34,000-crore debt relief to farmers
Two weeks after a loan waiver was announced, Maharashtra chief minister Devendra Fadnavis on Saturday launched another scheme to provide Rs 34,020 crore debt relief to the financially distressed farmers in the state. The newly announced scheme by the BJP-led government will see debt of up to Rs 1.5 lakh per farmer being written off.
Named as Chhatrapati Shivaji Maharaj Krishi Sanman Yojana, Fadnavis said the scheme will benefit 89 lakh farmers, making 40 lakh debt-free and providing relief to the other 49 lakh farmers.
Maharashtra Govt. decided loan waiver of Rs. 34,000 Crores. We are waiving loans upto Rs.1.5 lakhs completely: Maha CM Devendra Fadnavis pic.twitter.com/FXcrVgSNBg
— ANI (@ANI_news) June 24, 2017
  Fadnavis also announced a return benefit, according to an ANI tweet:
Those farmers who have paid back their loans regularly, we will give 25% loan return benefit to them: Devendra Fadnavis, Maharashtra CM pic.twitter.com/Y9UORYSDmO — ANI (@ANI_news) June 24, 2017
The chief minister said that all ministers and MLAs would contribute a month's salary to support the loan waiver, as reported by DNA. Firstpost carried an article where even the Shiv Sena had stated that its representatives would share their salary to contribute towards farm loan waiver. Fadnavis says that he is aware of the financial burden this scheme will cause. "We are aware that a decision of this scale will have a bearing on the fiscal health of the state. To counter this, some tough decisions will have to be taken," PTI reports him saying.
Fadnavis, who had been under pressure to bring in a major agrarian relief programme to help farmers hit by falling prices of produce and recurring drought, said the state cabinet approved the decision on Saturday. "There has been a demand for loan waiver for farmers, who have been severely affected due to continuous drought since 2012. They were not able to get new loans for their crops until the previous debt was paid. We have time and again assured that we will help the distressed farmers," Fadnavis said, according to PTI. "In the last 2-3 days, we have held dialogues with various stakeholders, leaders of political parties, farmers groups, and finally decided to grant the biggest loan waiver given by any state in the country," he added.
Fadnavis made it a point to mention that although agriculture loans per household in Maharashtra was almost half as compared to other states, the state government still decided to announce the biggest loan waiver scheme.
He went on to explain the technicalities of the scheme, "The 7/12 land extracts of farmers having loans up to Rs 1.5 lakh will be cleared, thereby making around 40 lakh cultivators debt-free. Farmers, whose crop loan has been restructured from 2012 to 2016 and who are still defaulters as on 30 June 2016, will get incentives up to 25 percent of the crop loan or Rs 25,000, whichever is less." He added that for 6 percent farmers, the government will bring in a one-time settlement scheme, under which those who have debts of Rs 1.5 lakh, will get 25 percent of the outstanding amount or Rs 1.5 lakh, whichever is less. PTI states that the Maharashtra government had also promised Rs 10,000 initial loan assistance at the start of Kharif season.
He further said that all ministers, members of the state Legislature, Class-I officers, government employees, traders who are eligible to pay Value Added Tax (VAT), those people who are liable to file I-T returns from sources other than agriculture, have been exempted from the loan waiver decision. Fadnavis may have made this move keeping in mind his statement about the debt write-offs in 2008.
Farmers in many parts of Maharashtra were on a warpath early this month, which disrupted the supply of vegetables and other essentials to cities, including Mumbai.
They were demanding a loan waiver, which was backed by all political parties. The stir was called off after the government gave them a firm assurance on bringing in a comprehensive scheme to help the debt-pressed cultivators.
The farmers' agitation was called off in Maharashtra on 12 June after the government announced loan waiver to farmers with less than five acres of land. This decision was reportedly taken at a four-hour meeting at Sahyadri Guest House in Malabar Hill, Mumbai. The meeting was attended by ministers and farmer leaders.
Initially, Fadnavis had stated that the government will release a loan waiver by October-end. The loan distress of the farmers had fast burgeoned into a political bottleneck for the state government with the chief minister alleging that the political rivals are milking political mileage out of the farm crisis.
"The modalities are being worked out and I can say with conviction that this will be the biggest loan waiver in Maharashtra's history," Fadnavis had then told reporters after a meeting with Union urban development minister Venkaiah Naidu.
Raju Shetti, leader of Swabhimani Paksha, had told Firstpost that the farmers' community will begin another set of protests if the required promises are not fulfilled by 25 July.
Other than Maharashtra, different state governments have also announced large and small loan waivers for farmers. The Yogi Adityanath government in April had announced a Rs 36,000 crore farm loan waiver in Uttar Pradesh. This particular waiver was promised in the run-up to the state elections early this year.
Chief Minister Siddaramaiah also announced that the Karnataka government would undertake a crop loan waiver of up to Rs. 50,000 per farmer, that will cost Rs. 8,165 crore to the state exchequer. The waiver will apparently help 22,27,506 farmers who had obtained loans from cooperative banks, Siddaramaiah said in the Karnataka Assembly.
Punjab also announced a similar venture. Punjab chief minister Amarinder Singh announced during his speech in the Punjab Assembly that there will be a total waiver of entire crop loans for small and marginal farmers.
With inputs from agencies. 
India
Sharma, the kingpin of the liquor mafia, was arrested as he was about to slip out of the district after being holed up in hideouts for the past nine days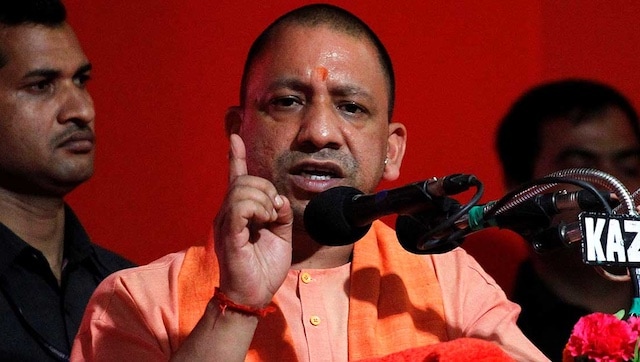 India
The decision was taken after the twin districts recorded a fall in the number of active COVID-19 cases, settling below the 600-mark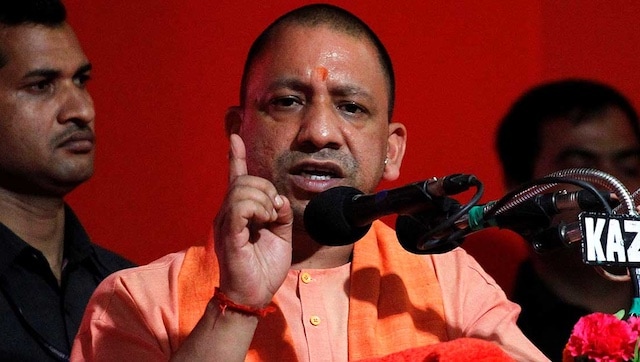 India
Chief Minister Yogi Adityanath said that the government is committed to providing all support to journalists and will continue to encourage them