Maha farm loan waiver: Banks goof up beneficiary list big time, bring Devendra Fadnavis' plan to grinding halt
In the hurry to submit the farmers' details to the government majority banks have submitted incorrect data for the farmers' loan waiver scheme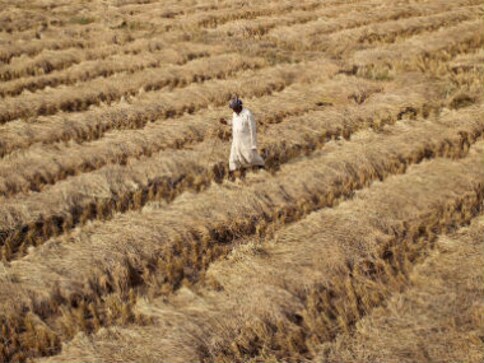 A list of farmers submitted by banks to the state government as the beneficiaries of Rs 34,000 crore farm loan waiver announced by Devendra Fadnavis government has serious discrepancies that could raise several questions on the whole process of loan waiver.
With this, the BJP-government's much-hyped appeasement package for the debt-ridden farmers in the state has hit multiple roadblocks. The irregularities include cases of many bank accounts of different individuals mapped against the same Aadhaar number, non-existent bank account, and loan account numbers and repetition of names.
Following the Uttar Pradesh government's loan waiver announcement, Maharashtra had announced a similar loan waiver worth Rs 34,000 crore for farmers in June this year.
Firstpost reviewed a list comprising 273 beneficiary farmer names, which is part of the 8.5 lakh entries that were submitted to the State Level Bankers' Committee (SLBC), a lobby of banks.
The list shows serious discrepancies in the entries submitted by around 35 banks including private, state-owned and district cooperative banks to SLBC.
In the 273 entries, 10 randomly generated Aadhaar numbers were used against multiple entries of farmers.
According to the data, available with Firstpost, a Santosh Jayram Shinde is a farmer with Aadhaar number 111111110157. Dilip Anand Kute is also a farmer and has the same Aadhar number 111111110157 so has Dilip Ramchandra Kachale, also a farmer.
Likewise, Balvant Bandu Vajanari, Sangram Vasant Chavan, Keshav Rangrao Chavan, Suman Vilasrao Patil, Ganpatrao Ramchandra Pawar, Chandrakant Vasant Yadhav, Jayavant Shamrao Satpe, Sangita Hanmant Chavan and several other farmers set to benefit from the Devendra Fadnavis government's loan waiver scheme bear the same Aadhaar number 100000000000. In fact, there are 177 entries made against it. The Aadhaar number 111111111111 features in 45 entries against names like Chandrakant Kashinath Deshmukh, Prakash Dhondu More, Ranjeet Khashaba Jadhav among others.
That's not the only visible discrepancy though. None of the entries Firstpost reviewed has neither the names of the banks nor the branches they belong to.
In many instances, different loan accounts are used against same people. In one instance, the loan account number has a decimal in between. The savings accounts in most cases are different, however, on multiple occasions, the same farmer is listed for multiple loan waivers, often under the same loan account. So, a farmer named Jayvant Shamrao Satpe is listed for loan waiver under loan account 69 and saving bank account number 14905110003020 three times, twice under loan account 71 and saving bank account number 14905110005972, and thrice under loan account 72 and savings bank account number 14905110000204. All these entries are adjusted against the Aaadhar number 100000000000. Thus, the same farmer is shown eligible for loan waiver eight times.
In one instance, a farmer named Suresh Bautis Lopes comes with account number '0' and one of the most repeated Aadhaar number 111111111111.
According to source in SLBC, the number of farmers with identical Aadhaar and savings bank account numbers provided by banks to the state government runs into lakhs. In fact, such lists of farmers with apparently bogus Aadhaar and savings account numbers have been provided to the state government by national banks, district cooperative banks and commercial banks, highly placed sources in SLBC told Firstpost.
The entries which Firstpost studied make just 0.032 percent of all the 8.5 lakh entries that Maharashtra government has received.
While it's not clear whether a scam is being underway in the name of loan waiver, the fact that the 273 entries that Firspost studied were created between 14 October 2017 and 17 October 2017 — a day before the Devendra Fadnavis government announced its decision to implement the loan waiver scheme — the state government, which wants to expedite the disbursal of the loan waiver money to 77 lakh farmers covering 56 lakh families across Maharashtra, is staring at a new challenge.
In the hurry to submit the farmers' details to the government the majority Bank submit incorrect data for the farmers' loan waiver scheme, a source said.
A senior bureaucrat in the department of cooperation and marketing at SLBC, requesting anonymity, said, "In the last week of June, the SLBC had 89 lakh entries of farmers' loan waiver accounts, which would burden the state with Rs 34,022 crores. But later in the month of October, the numbers dropped to 77 lakh farmers."
On 18 October Fadnavis had announced that his government has approved the disbursement of Rs 4,000 crore to 8.5 lakh farmers while adding that it's looking at disbursement of 75-80 percent of relief funds by 15 November.
"We have released Rs 4,000 crore of which Rs 3,200 crore will be for writing off the loans of 4.62 lakh farmers. The remaining 800 crore will be in the form of incentive for 3.78 lakh farmers who are paying their loans on time, CM Fadnavis said.
Seeing that the data provided by the banks to SLBC is full of errors and incomplete, the release of funds is likely to be delayed. In fact, Fadnavis called an urgent meeting with SLBC officials and cabinet colleagues on Wednesday.
SLBC, however, has refused to take any responsibility for the errors and the delay it may cause in disbursal of farm loan waivers. When Firstpost contacted an SLBC senior official from Bank of Maharashtra, Pune, he said that the error has been committed by the respective banks. "SLBC didn't upload any data. The respective district co-operative banks, nationalised banks, and private banks uploaded data from their server. We are only conveyer between banks and the state government. Every Banks has given one code and from that code, they fill up details of farmers receiving loan waiver benefits from their bank and branches. So, SLBC has no role in putting the same Aadhar number for different names of farmers," he added.
India
A day after being convicted in a 2019 criminal defamation case, Rahul Gandhi has now lost his Wayanad seat after being disqualified as an MP. The Congress leader needs a stay on his conviction if he wants to return as a lawmaker
Explainers
Purnesh Modi is a BJP MLA and ex-Gujarat minister. The 57-year-old, who, joined the BJP in 1984, has held several positions within the party including its Surat city chief. Purnesh was in December 2022 among a slew of big names dropped from the Bhupendra Patel cabinet
Explainers
India recorded 3,016 new COVID-19 cases in the past 24 hours — a 40 per cent jump since the day before. Experts attribute the rise in infections to the emergence of the XBB.1.16 Omicron variant, which has a high transmission rate